One of the leading banks in Armenia offering a wide range of services
AMERIA DIGITEC 2022
A NEW LEVEL OF CREATIVITY IN PAVILION DESIGN!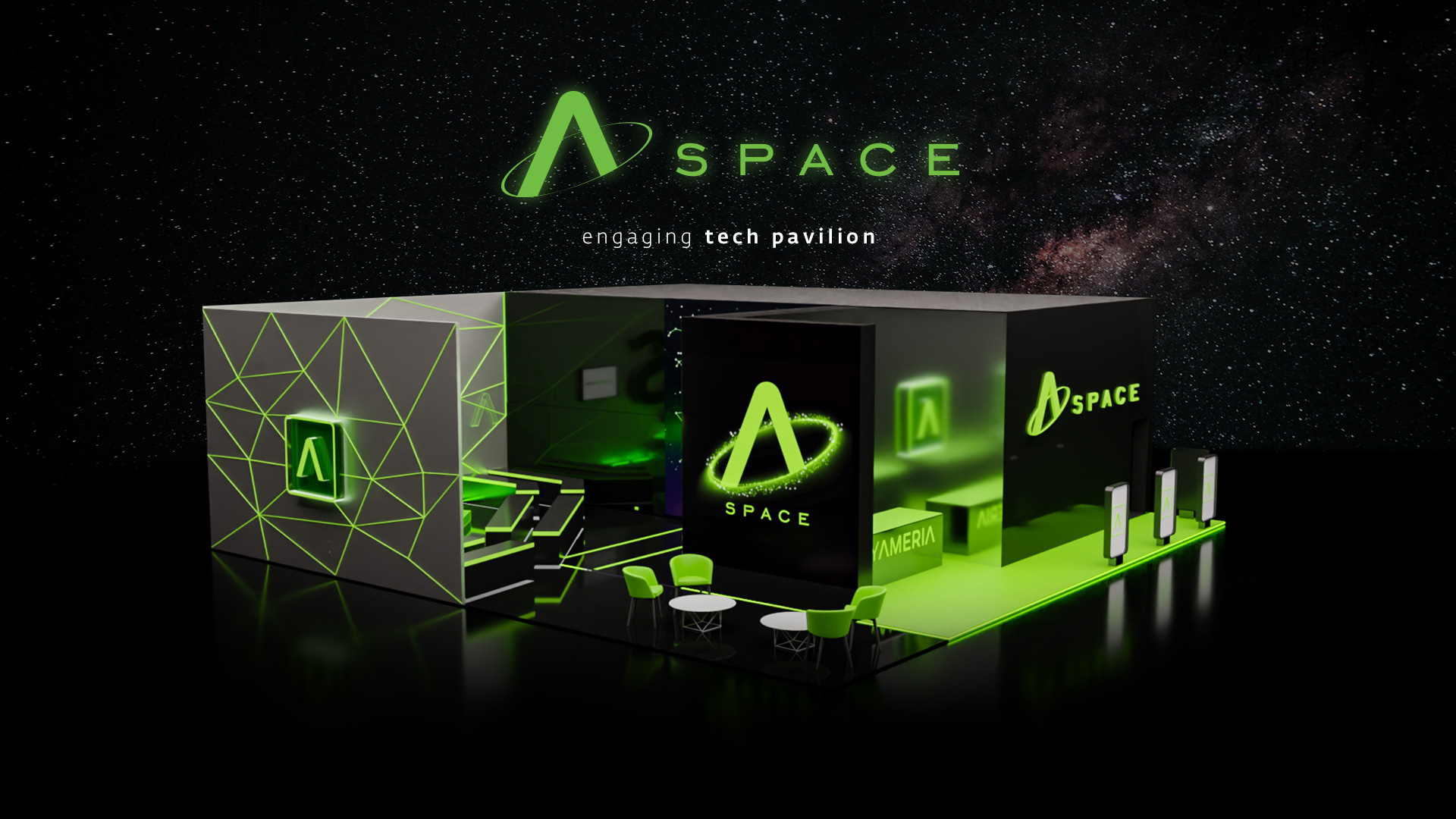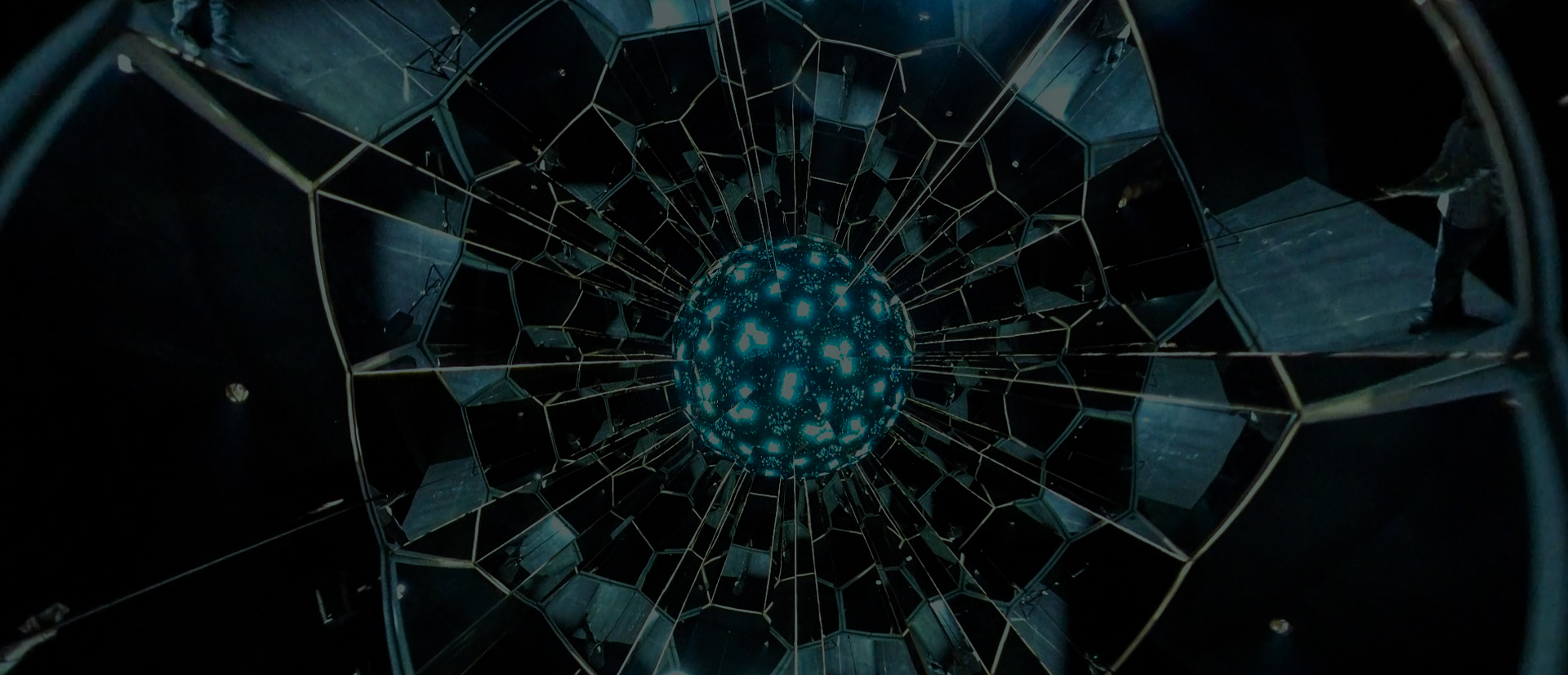 THE BIGGEST PAVILION AT THE INTERNATIONAL IT EXPO OF THE YEAR
PAVILION DESIGN WITH ART INSTALLATIONS
We are proud to announce that whenever big companies pursue the aim to differ and impress at international expos, they always turn to us. It is a responsibility! It is the fame conquered during long years of hard work. It is creativity that shimmers over the edge.
The multizone pavilion we designed for our partner Ameriabank had the aim to attract, catch, admire, shock, and leave a long-lasting impact. Consisting of the zones for public talks, entertainment, and hospitality, the pavilion had one unique and extraordinary part that broke all the stereotypes. The immersive room with a huge sphere installation! Constructed of 5-meter mirrors with an LED screen in the middle, together with breathtaking visuals, video, and audio content, the sphere was mesmerizing and beckoning the attendees. The hard engineering construction of the sphere was creating a visual trick that there was a huge sphere inside. The projection around the room took the attendees on a journey through eternity, infinity, and endless emotions.
The pavilion got 50% of the votes from attendees of the biggest IT event of the year as the most attractive and unique out of almost 200 other pavilions and stands.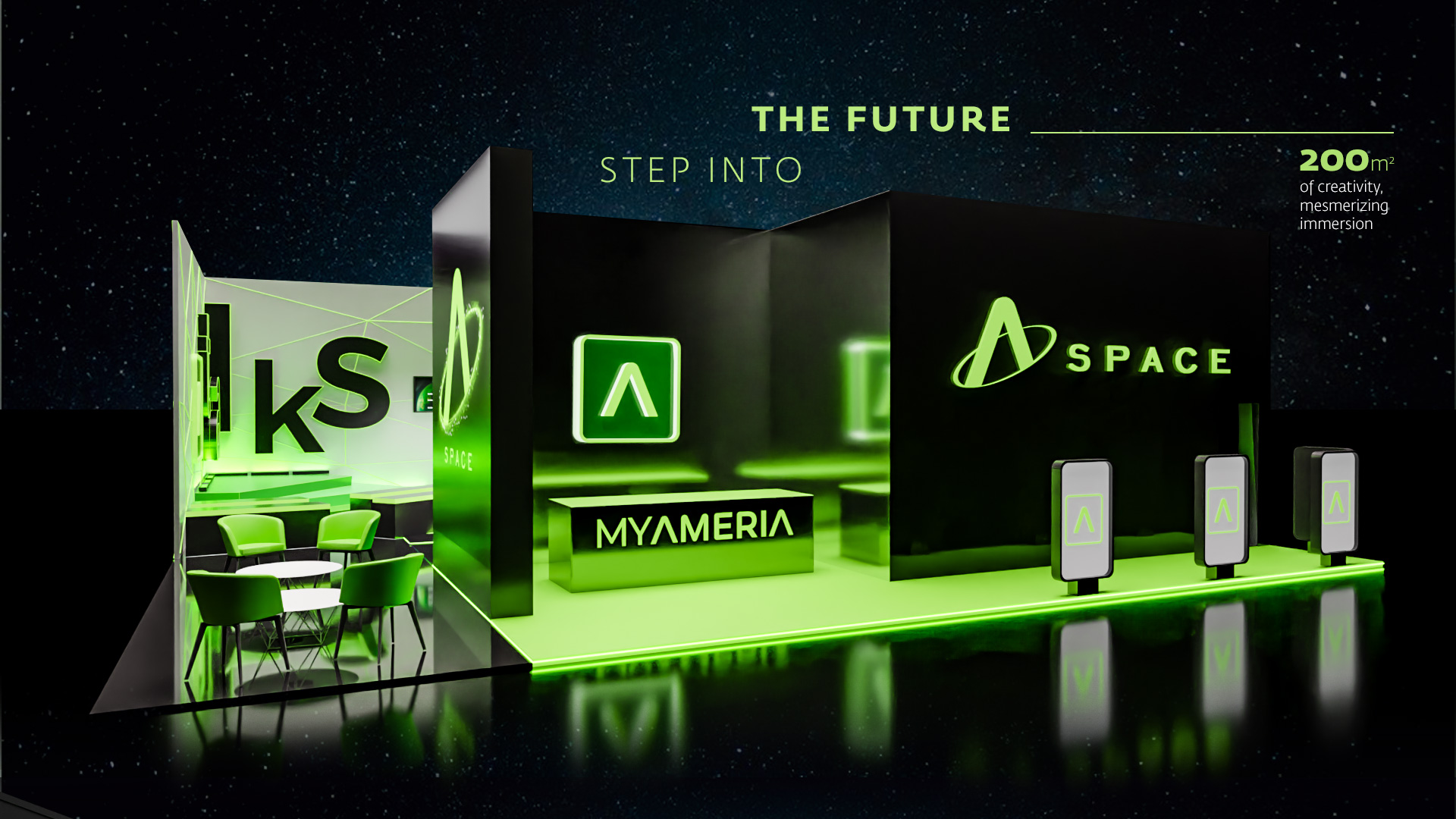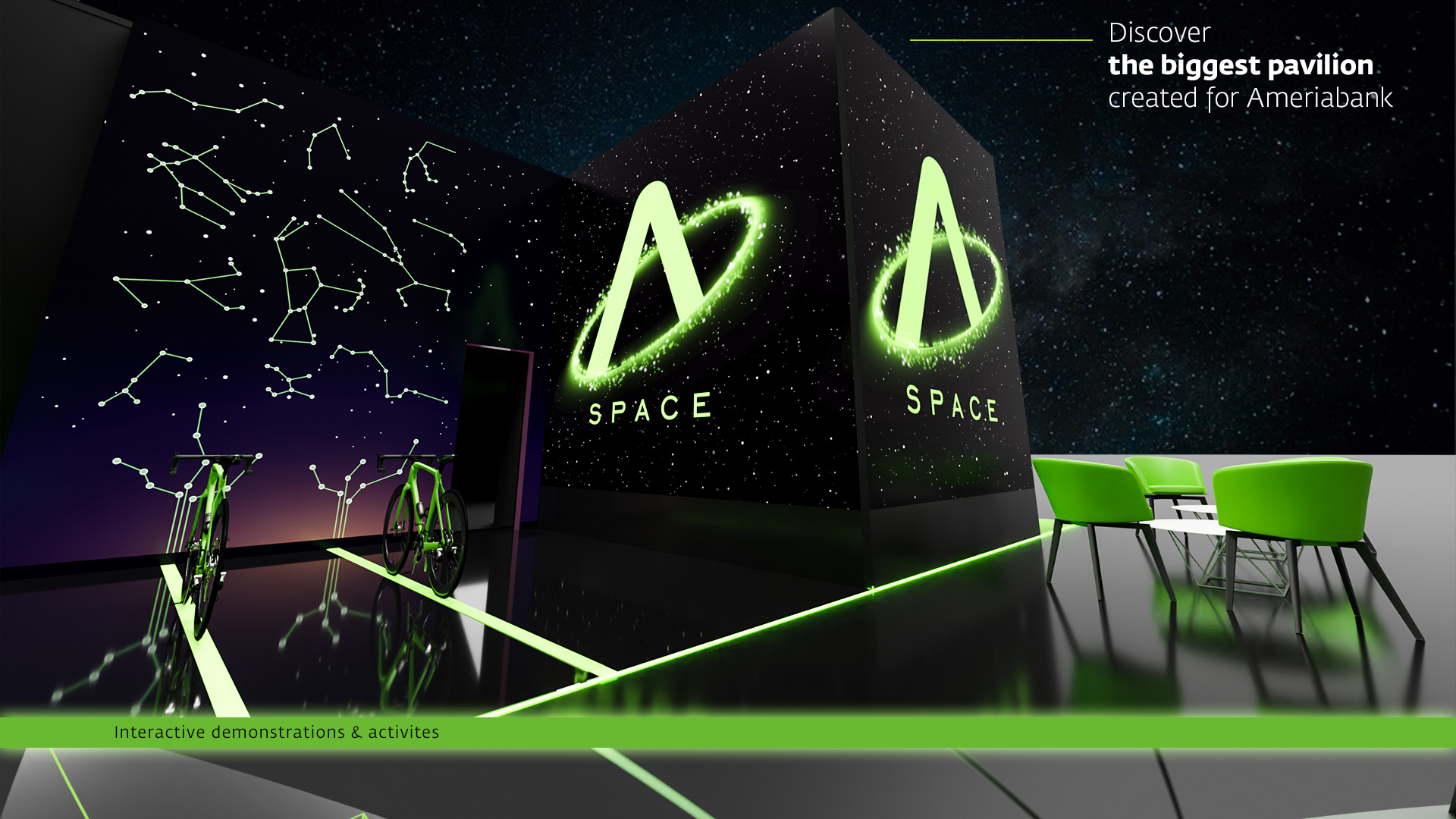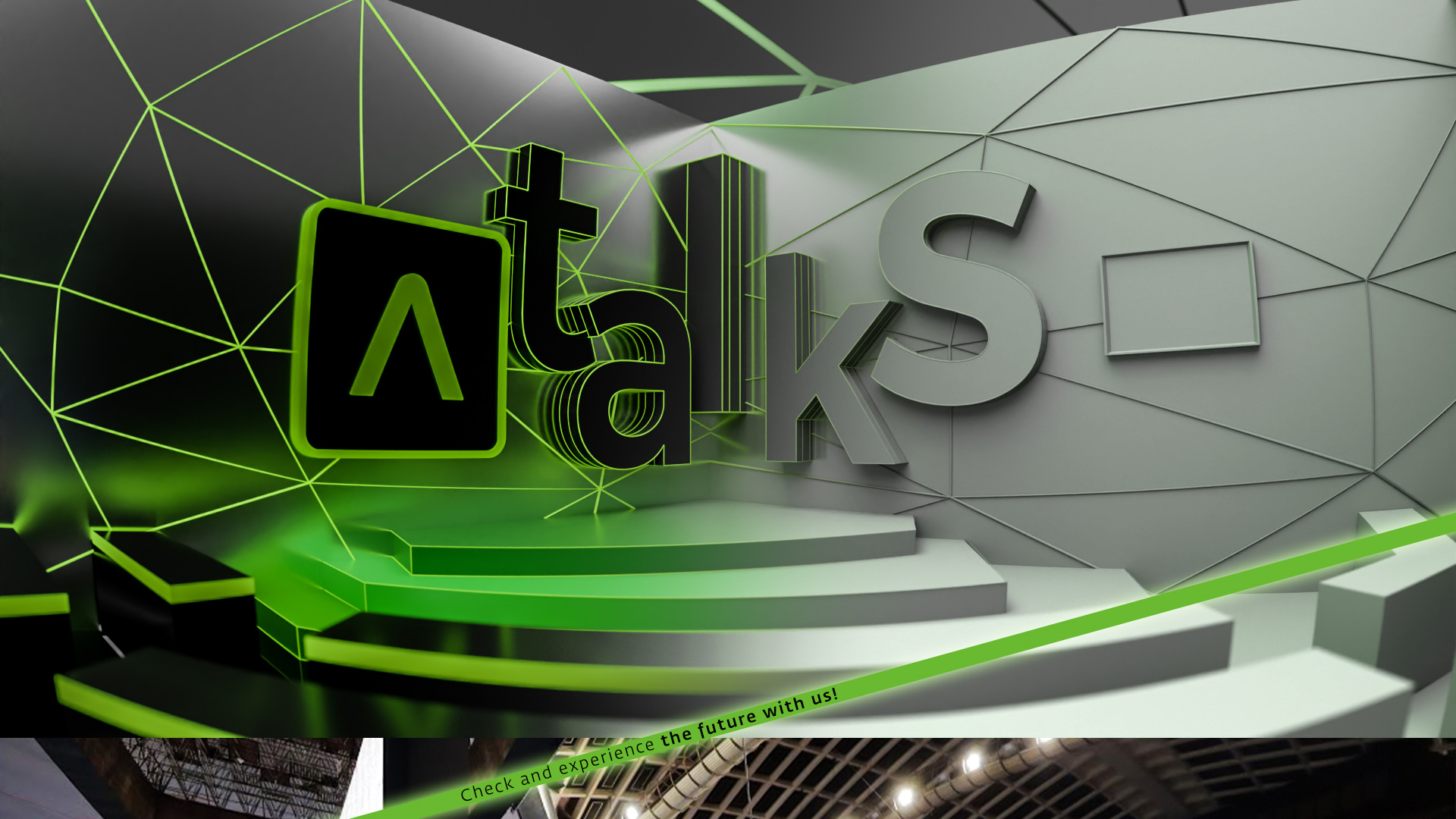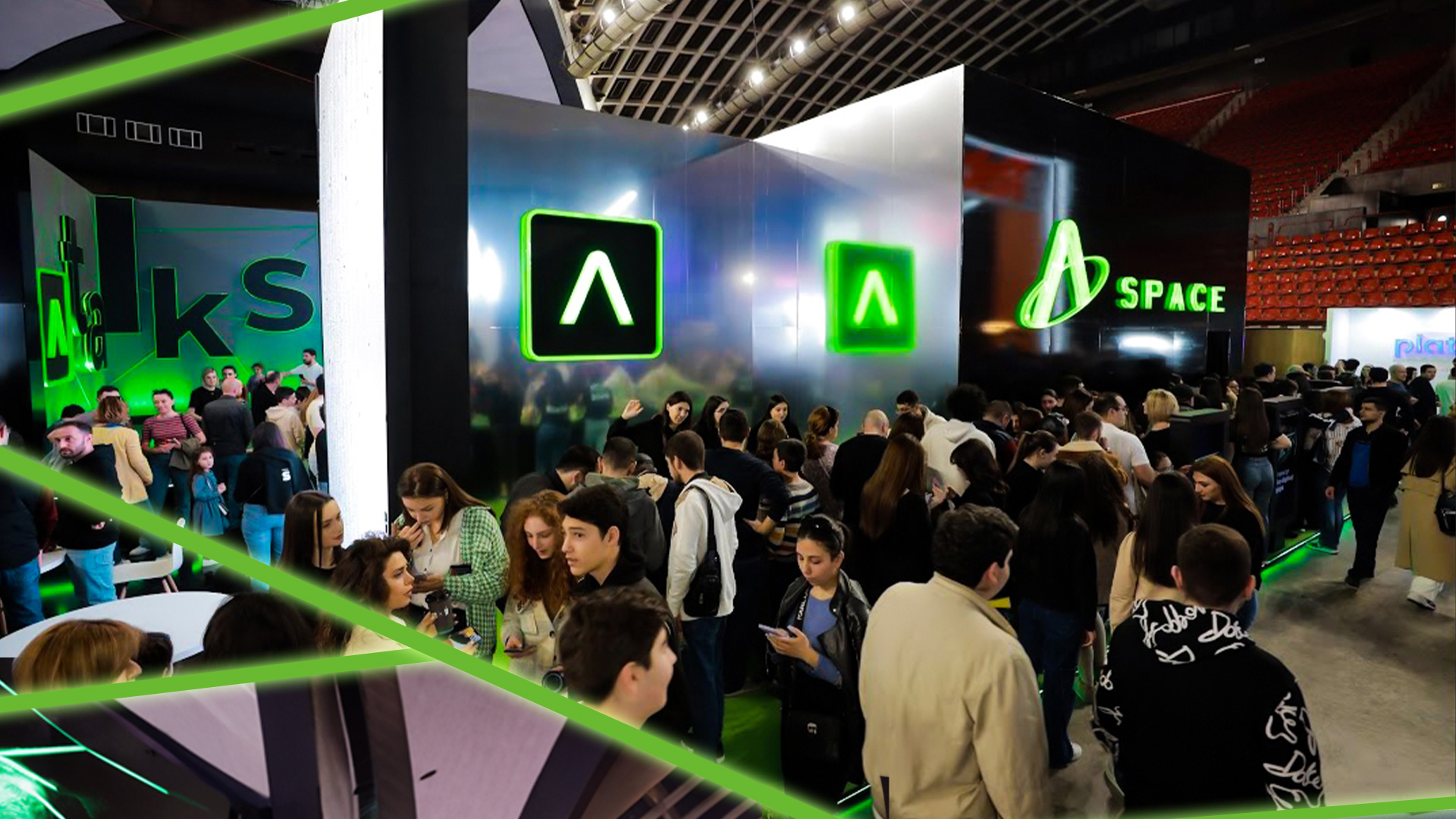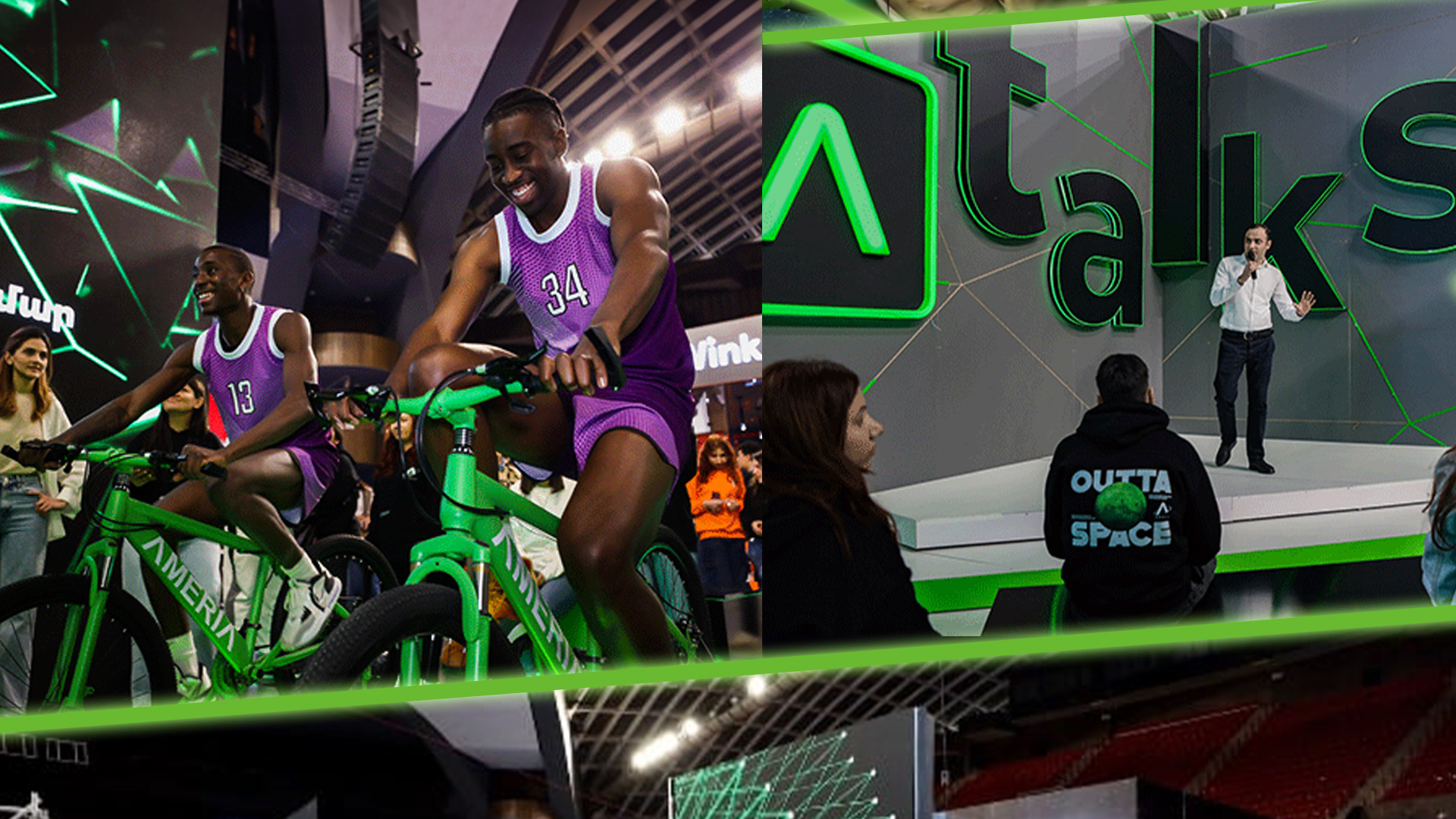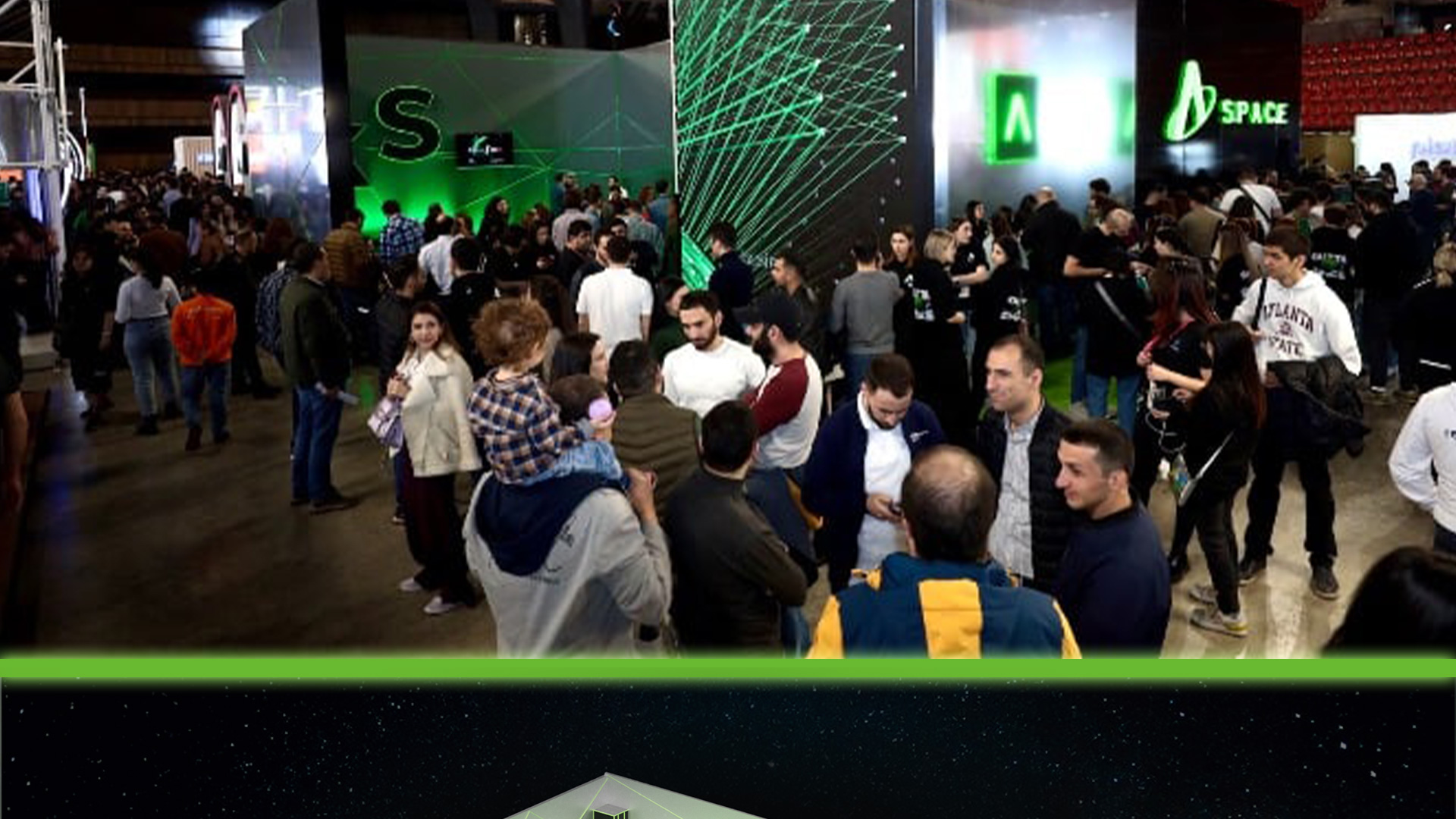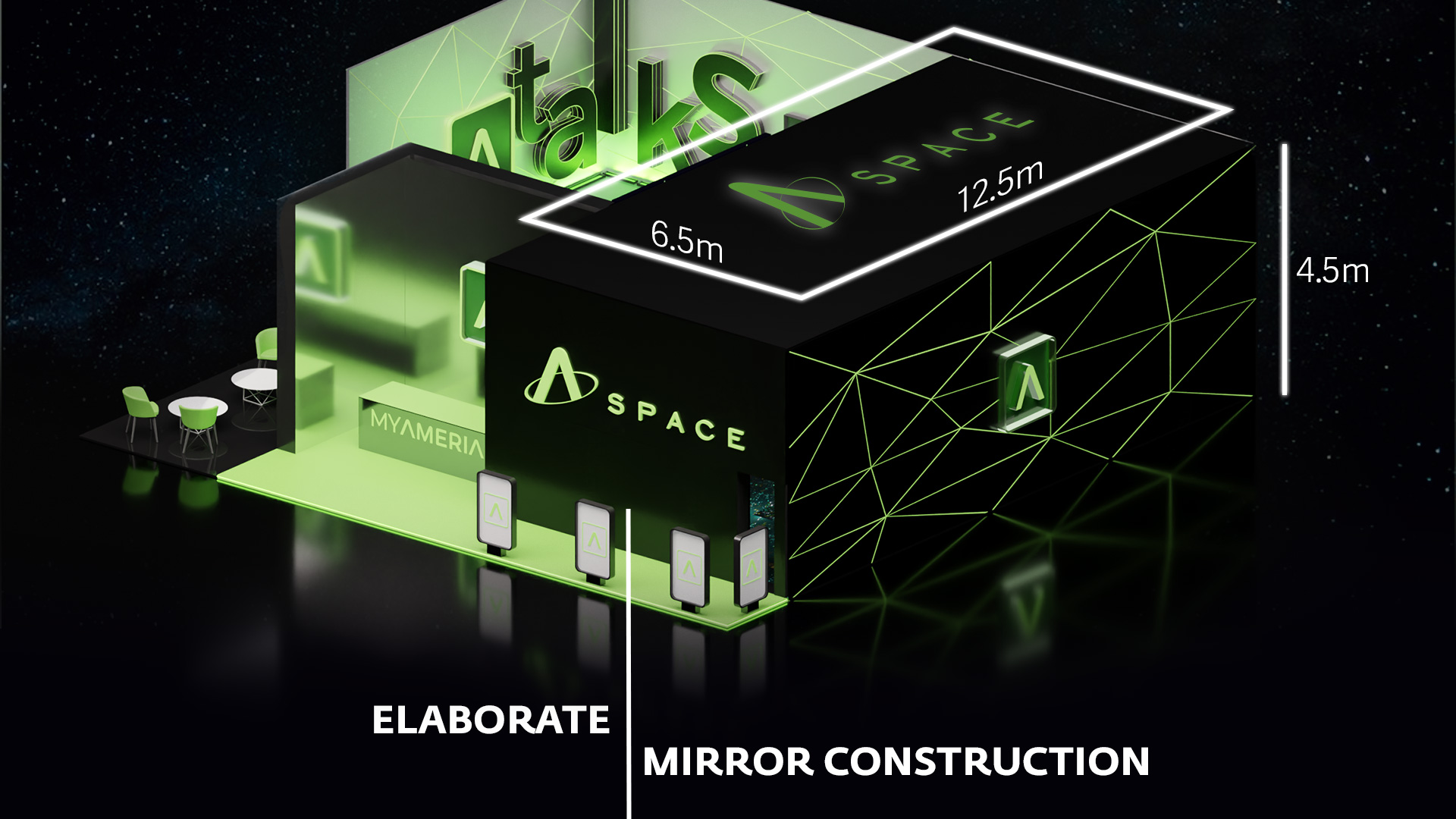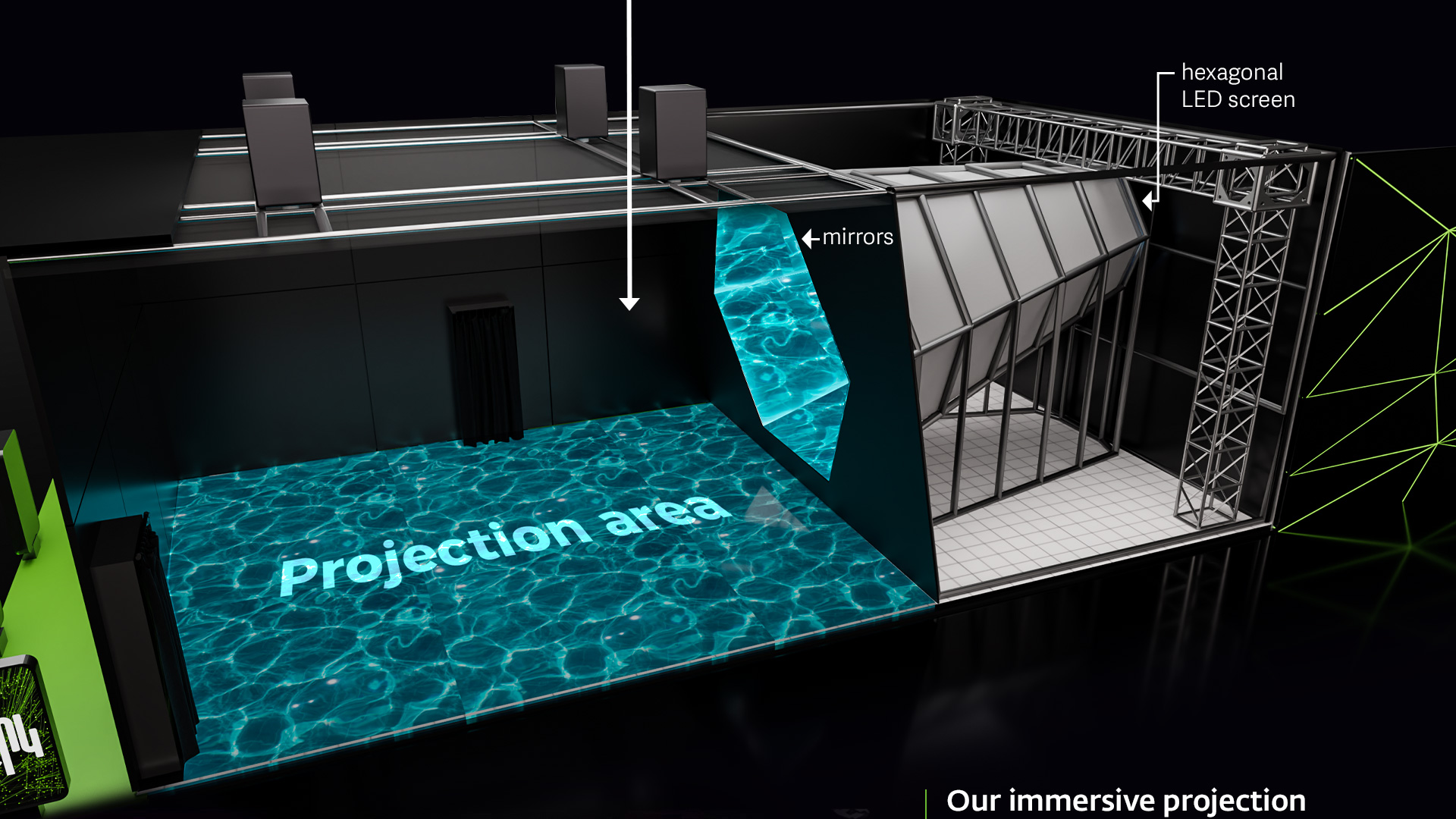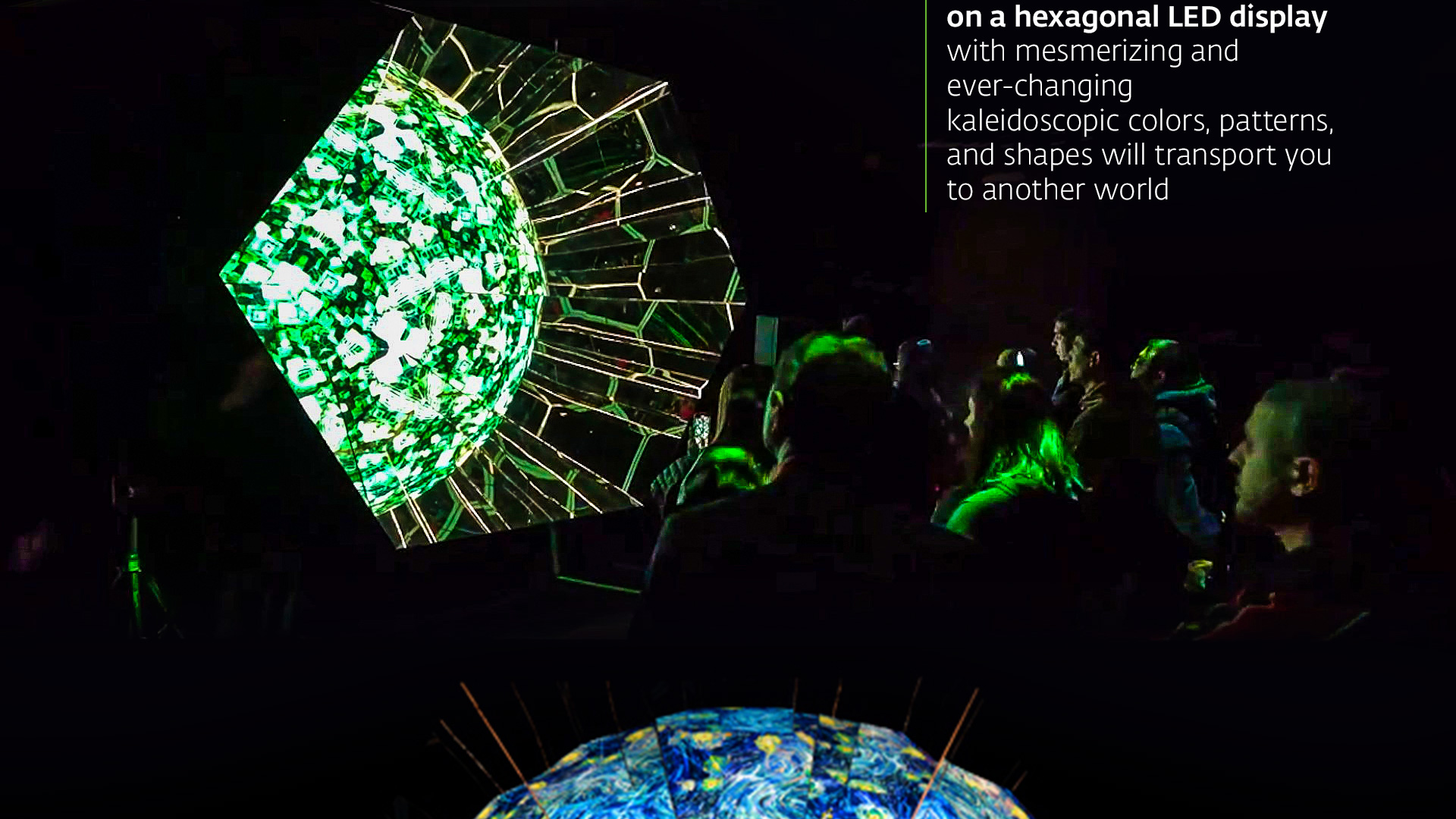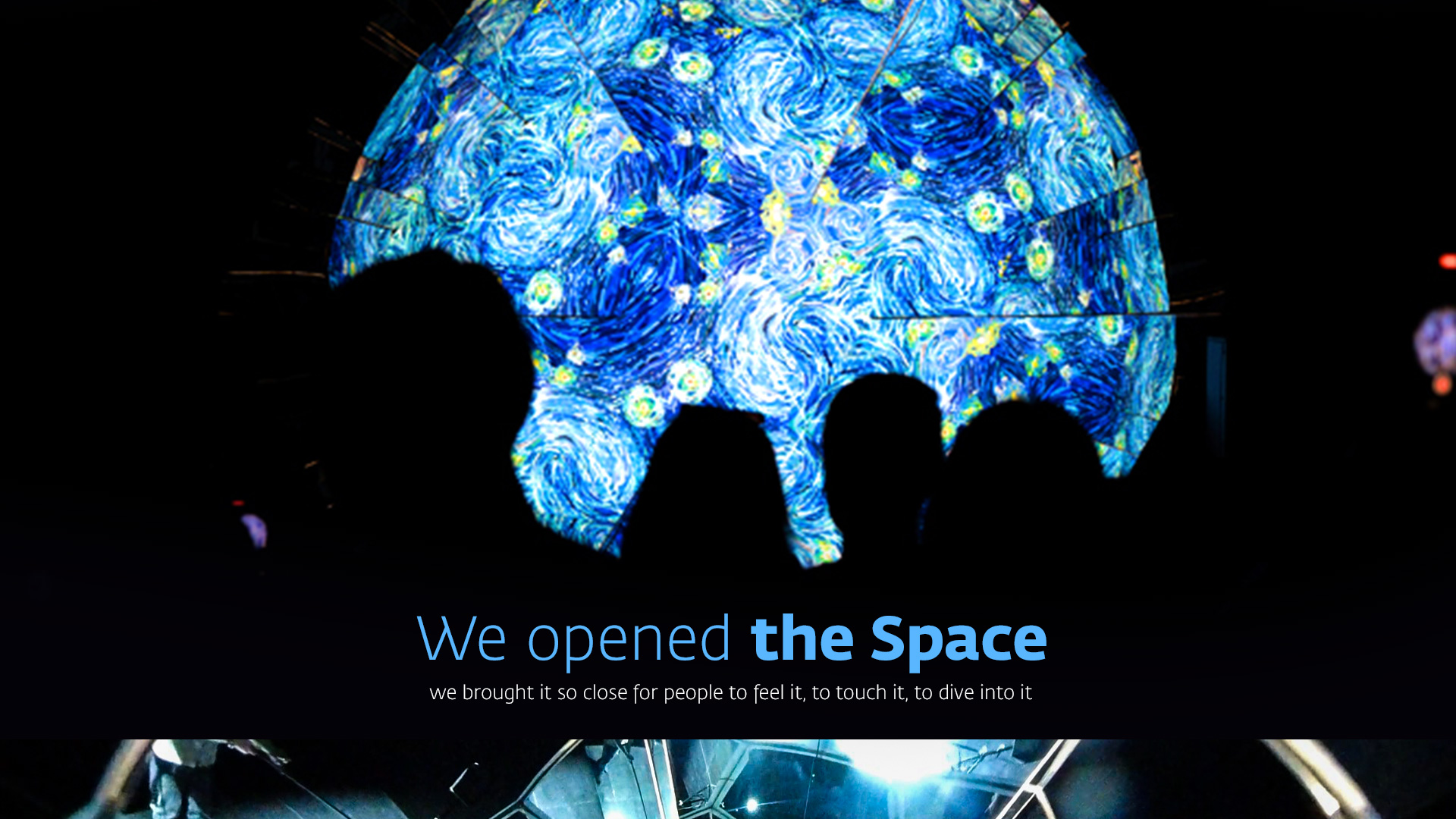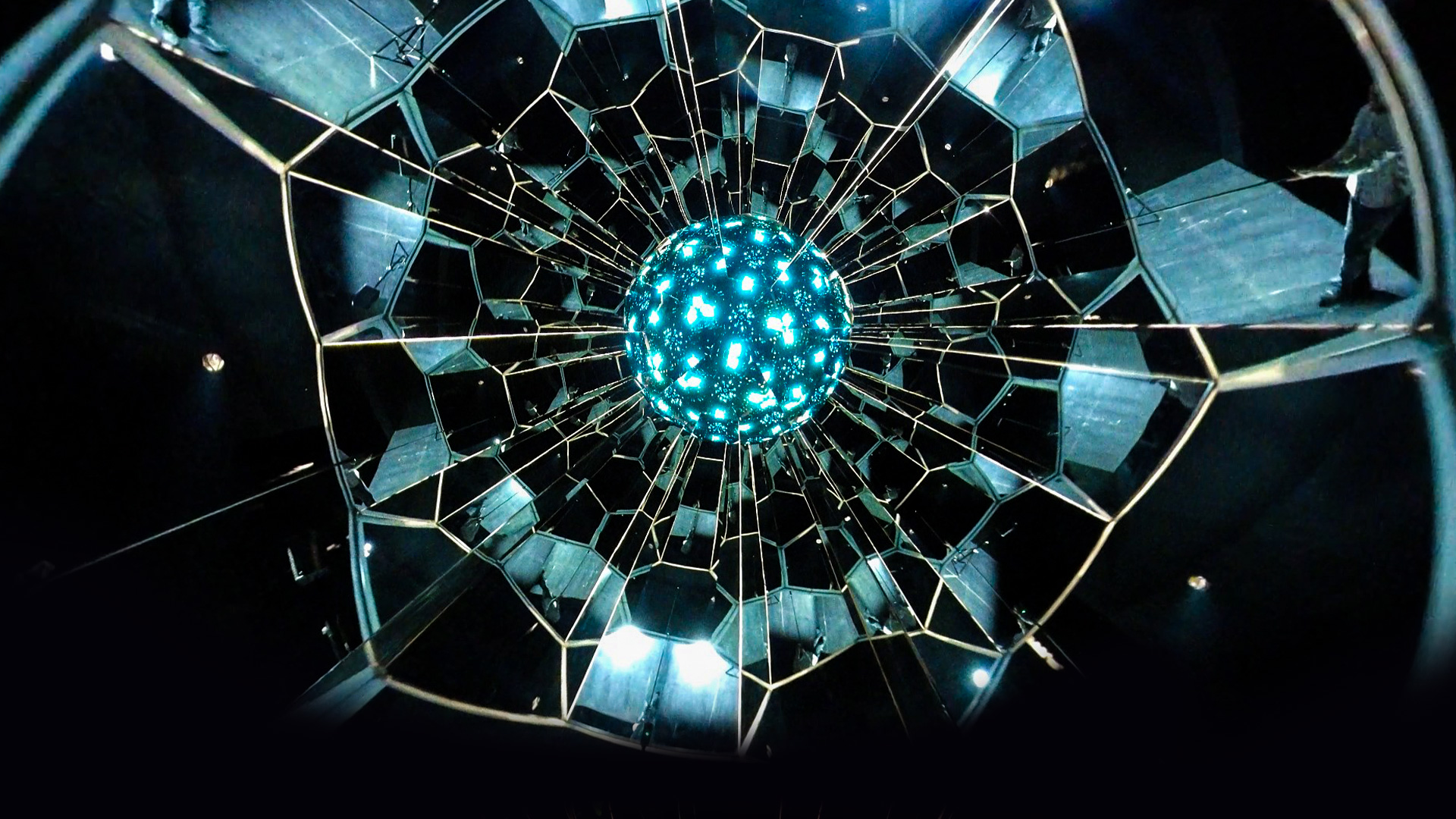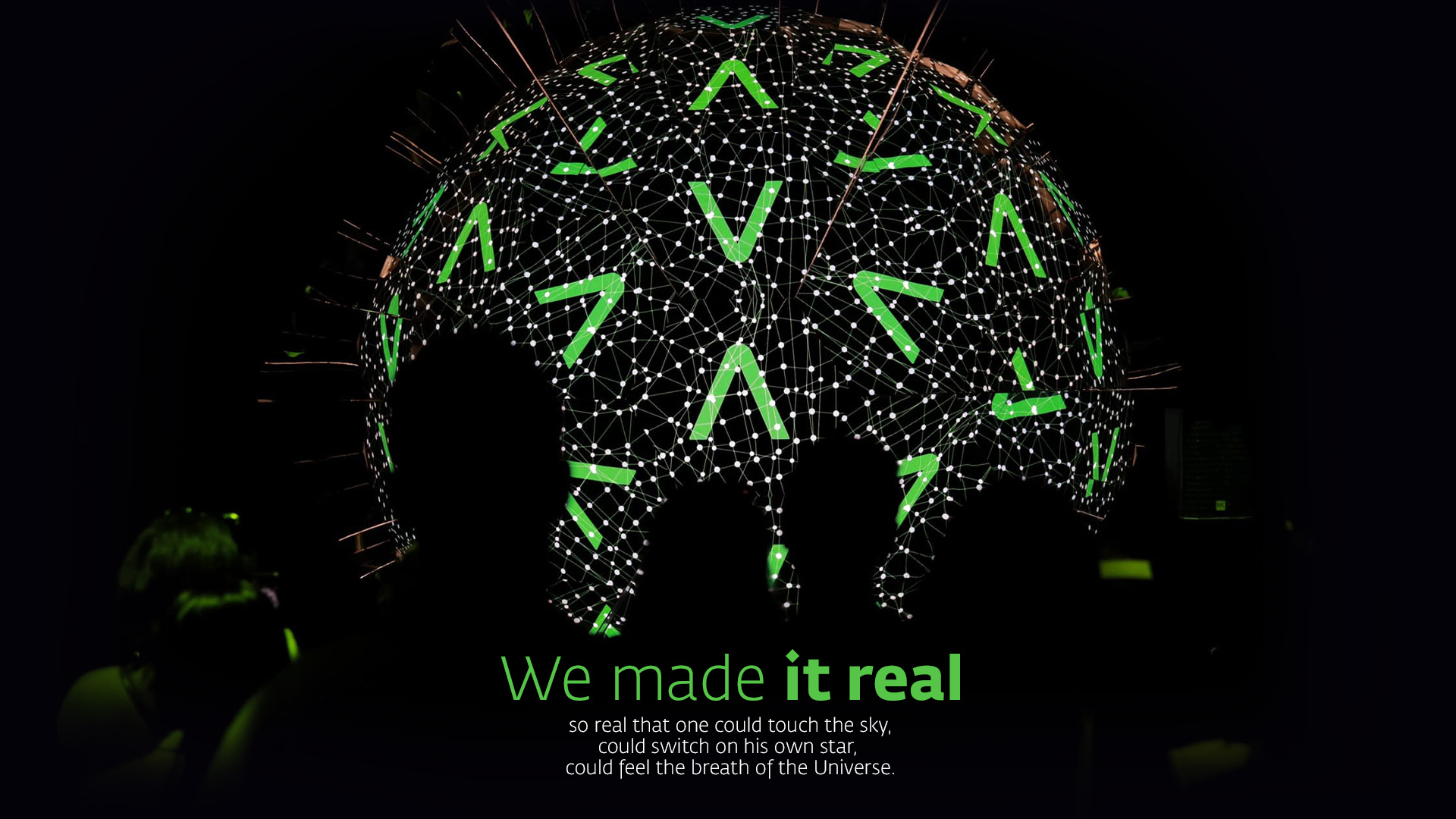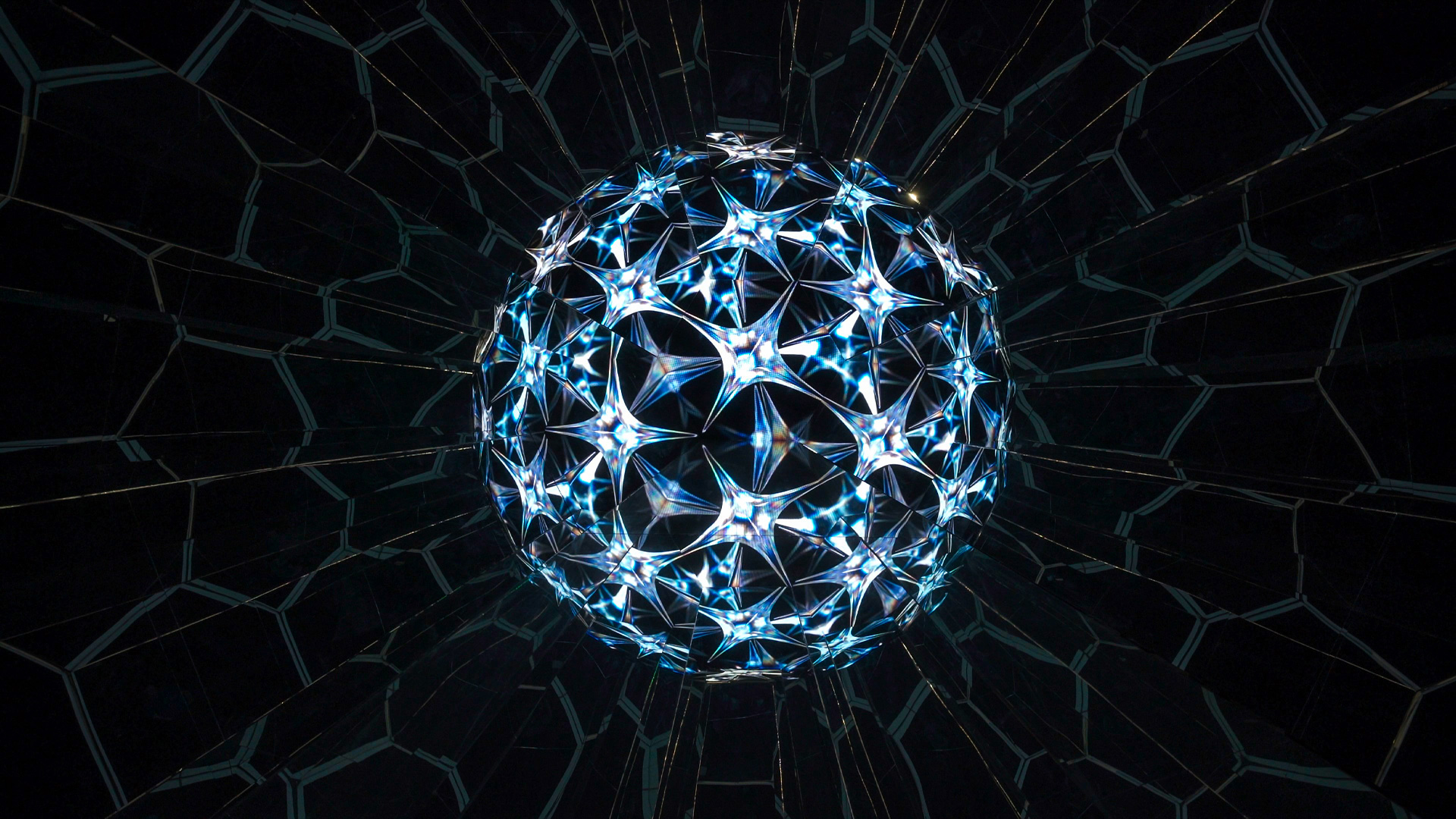 TRANSLATING A VISION INTO REALITY IS OUR MAIN SUIT!