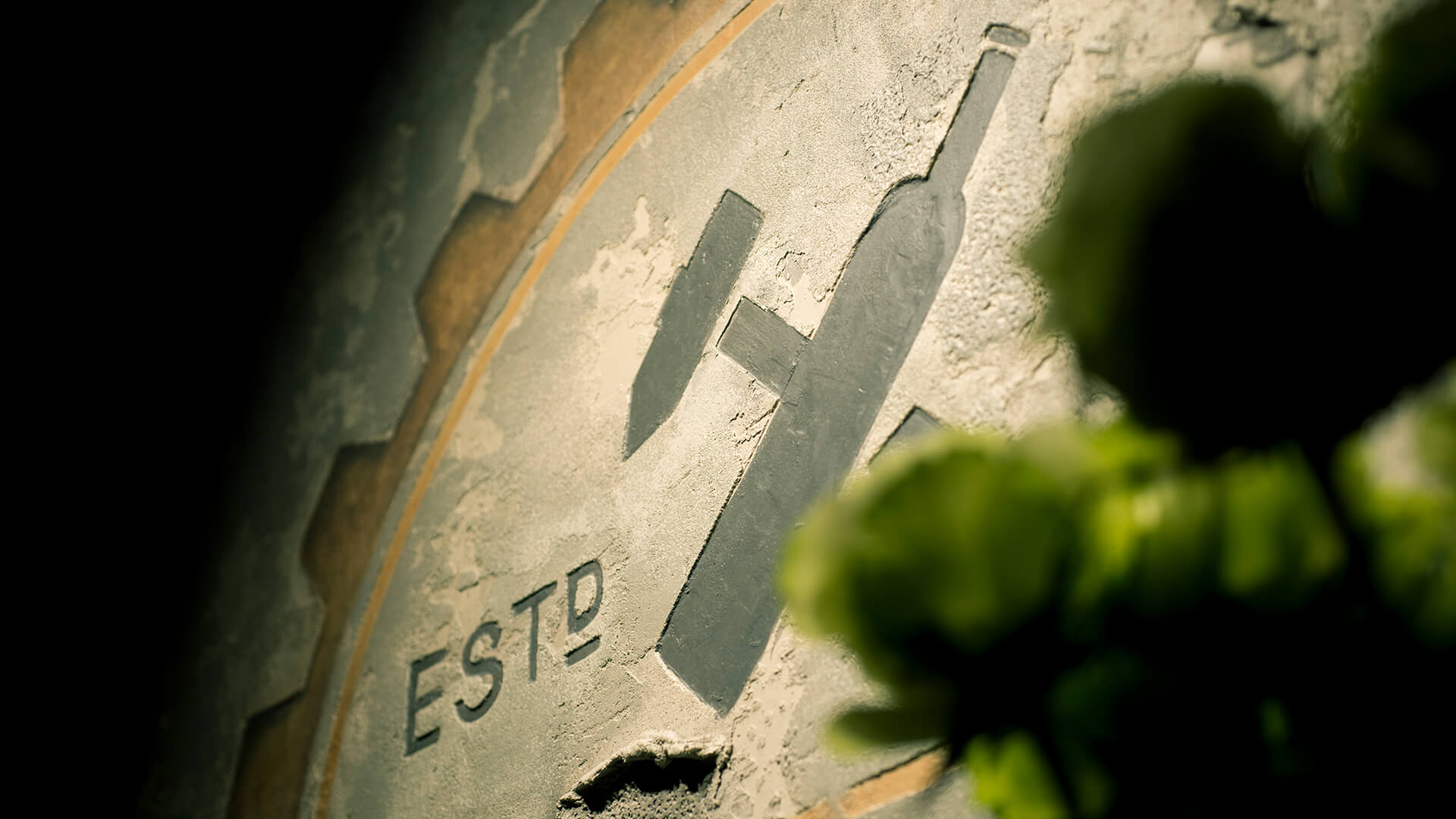 A piece of luxury in the heart of Yerevan
BURO
EVERY BRAND IS UNIQUE AND NEEDS EVEN MORE UNIQUE APPROACH TO ITS BRANDING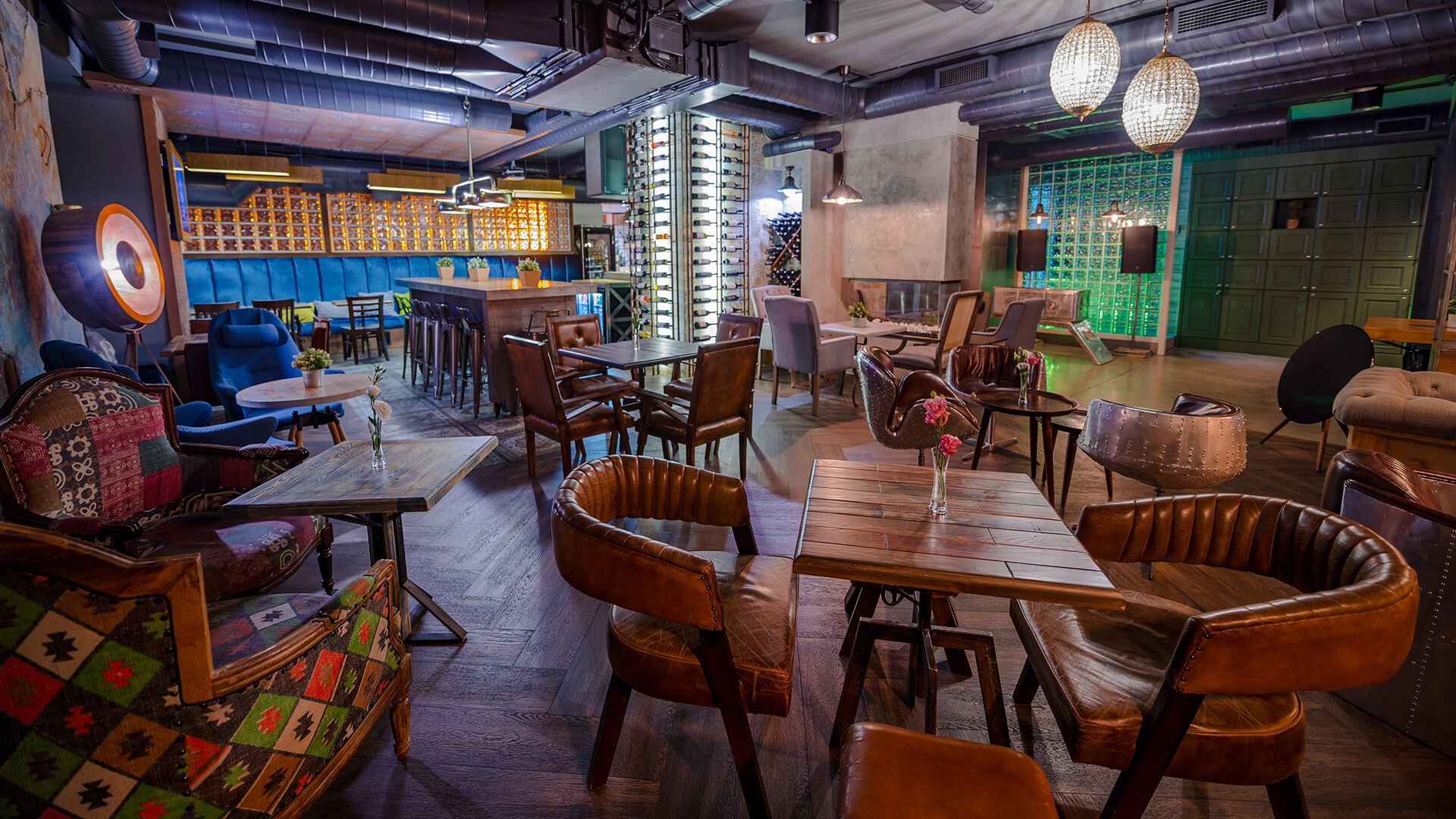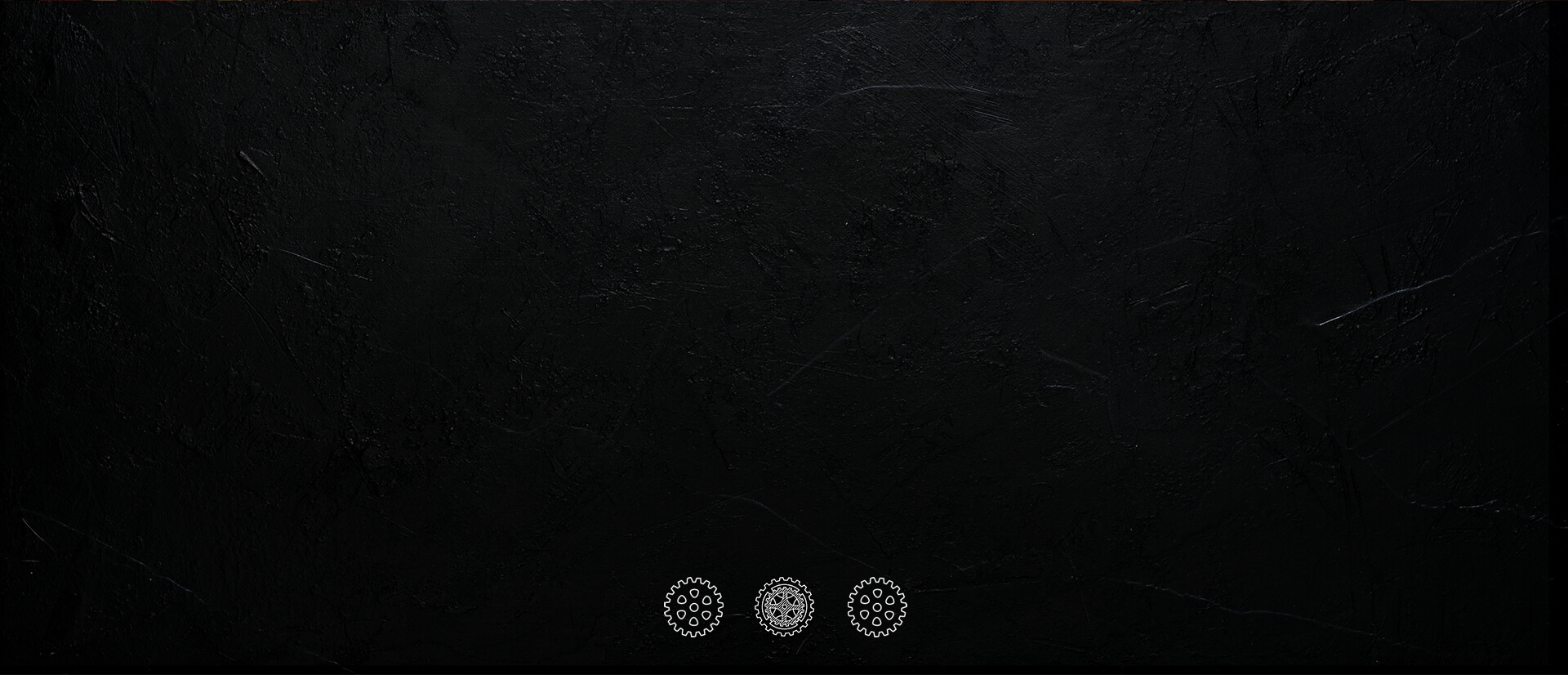 CLASSIC COLORS, INTERESTING FORMS AND PROMISING DESIGN
LUXURIOUS BRANDING
Typically, every project is untypical. They range from provocation and brand strategy, research and insight, innovation and immersive design, through to design realization and brand guardianship. So, we deal with all trades and spheres.
Professionalism is in the flexibility of the company and its creative team: when you can find any solution, no difference what kind of a brand you are dealing with: a bank or a restaurant, an IT or a construction company. After almost a decade, we've developed our own unique way of looking at our clients' worlds so they stay ahead of the pack. We appreaciate every idea, we try to understand our clients.
This time we dealt with a restaurant of a luxury segment. We were tasked to work out its branding which will reflect the level and magnificance of it. A bit strict, a bit working, but still very mindbending name was quite obliging. We worked out the logo which combined all the elements in itself: working hints which pointed to where one must go after a hard working day, and entertainment promises. The rest of the brending corresponded to the main idea of BURO.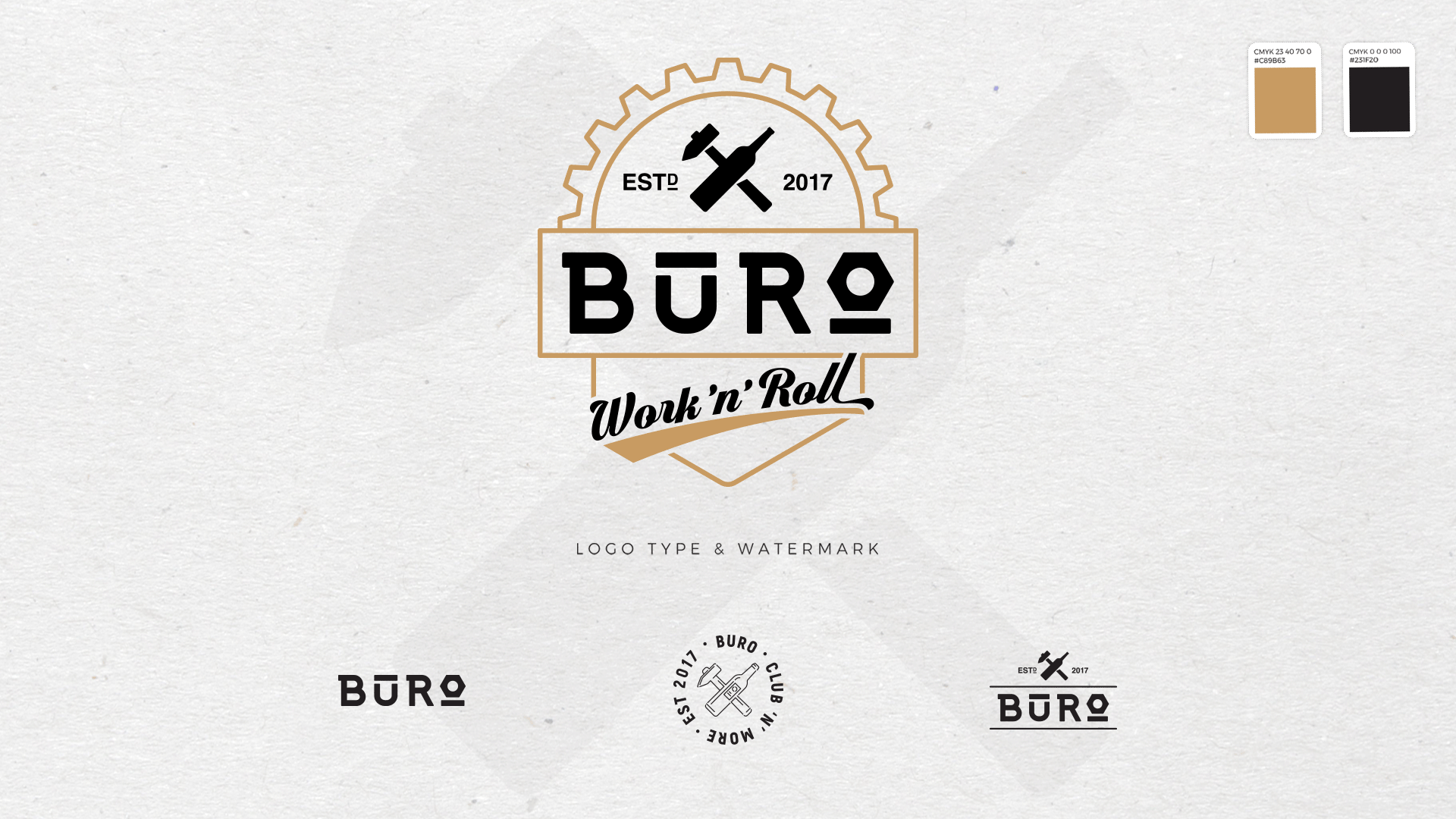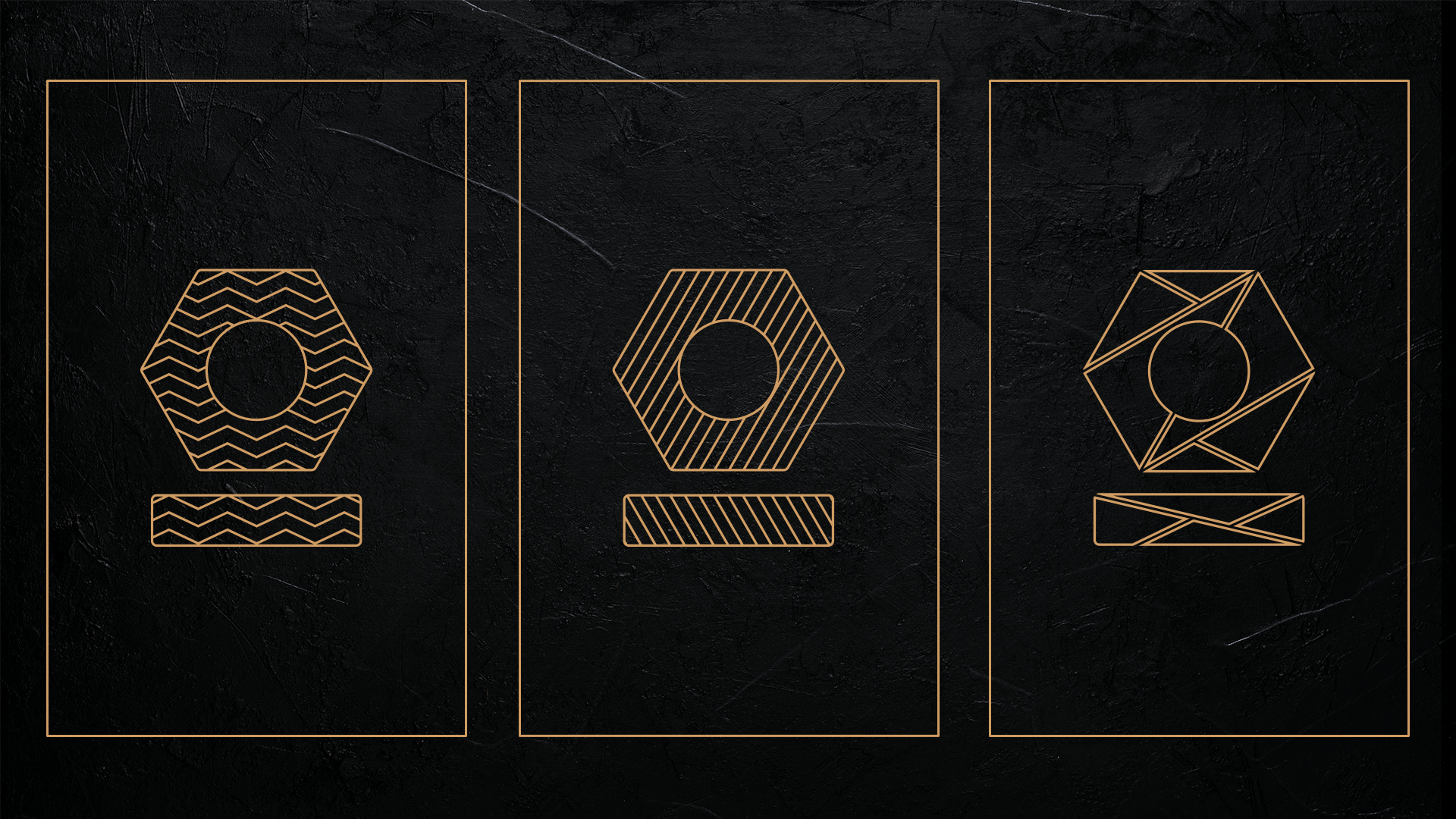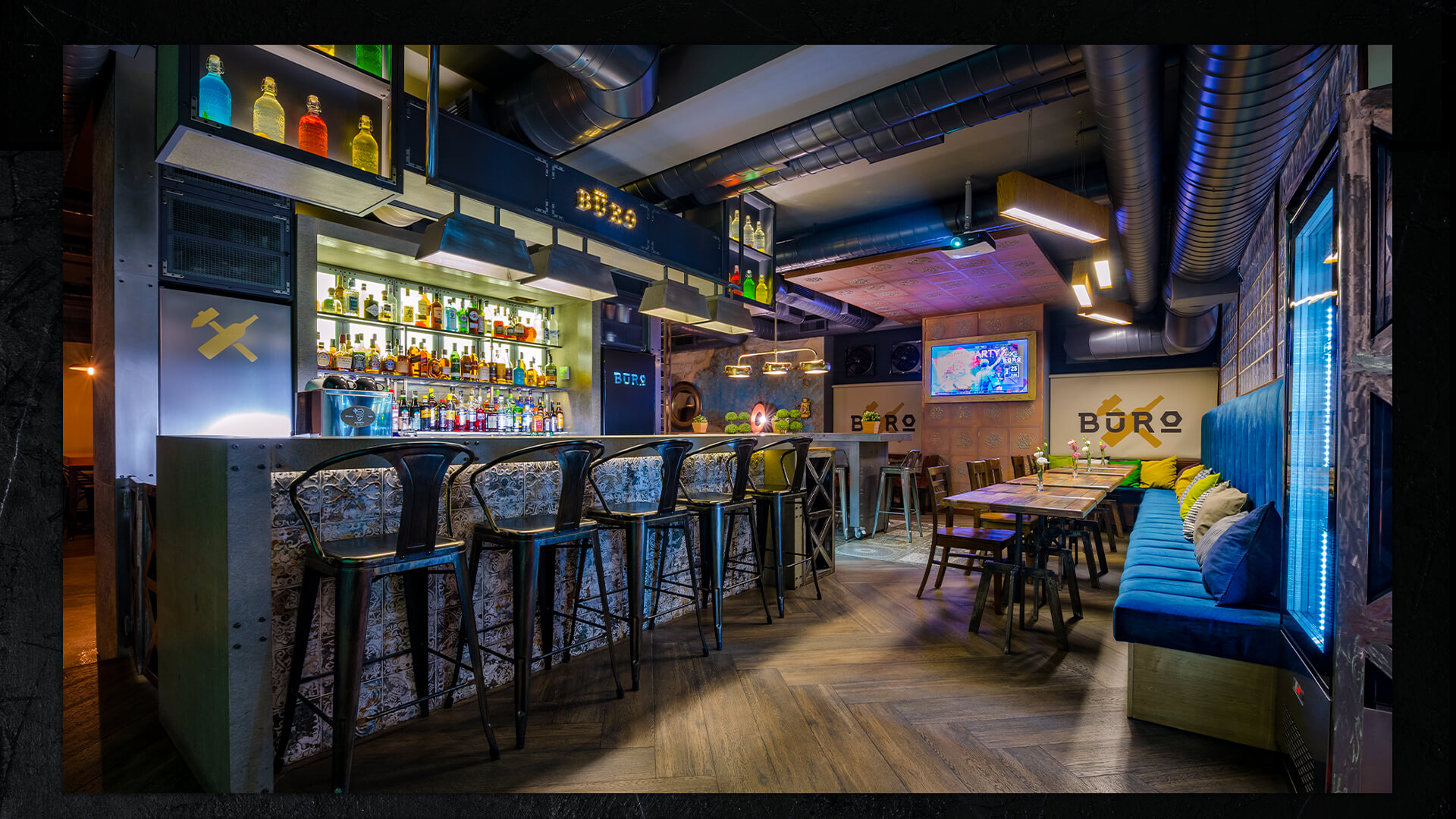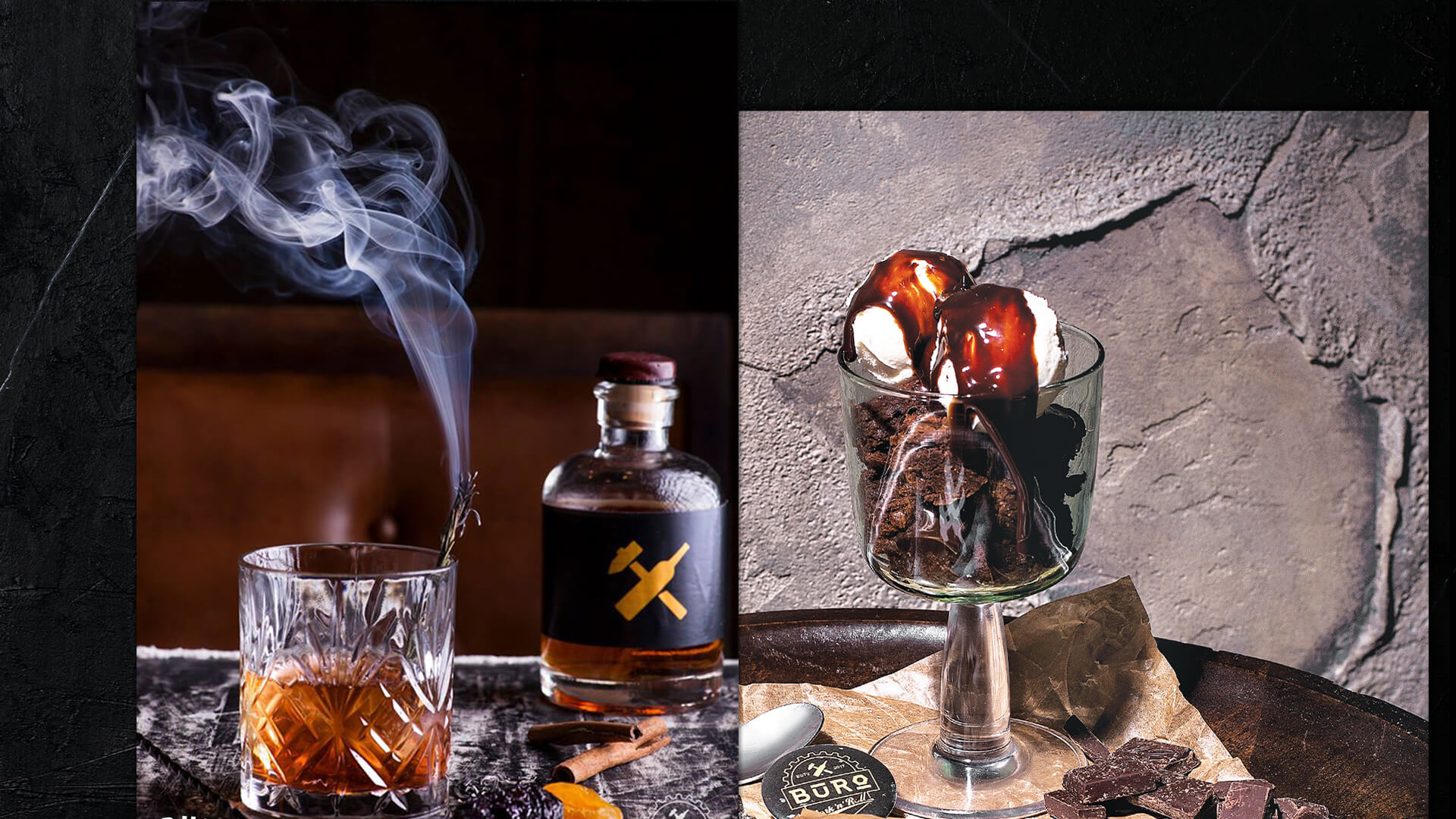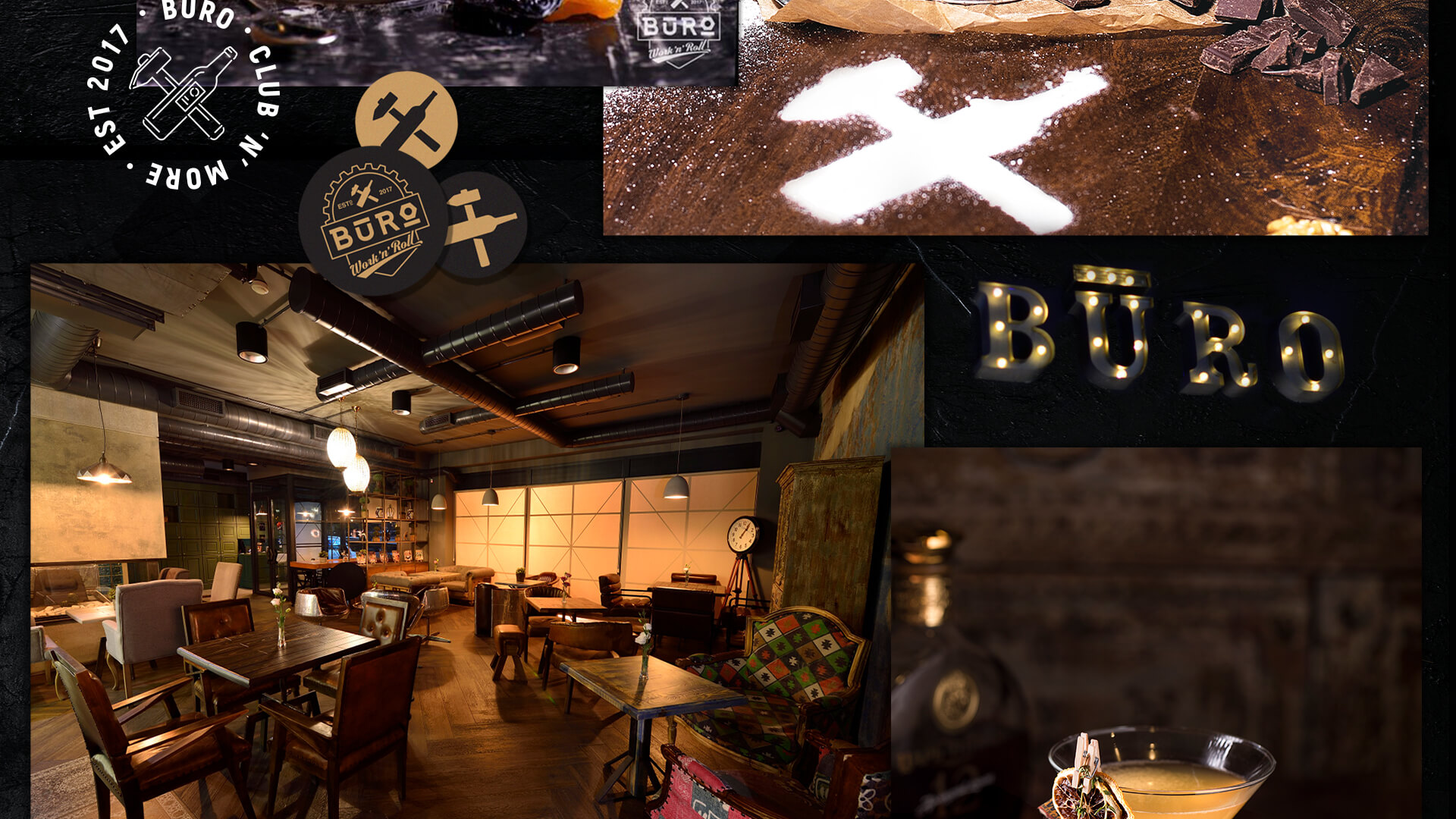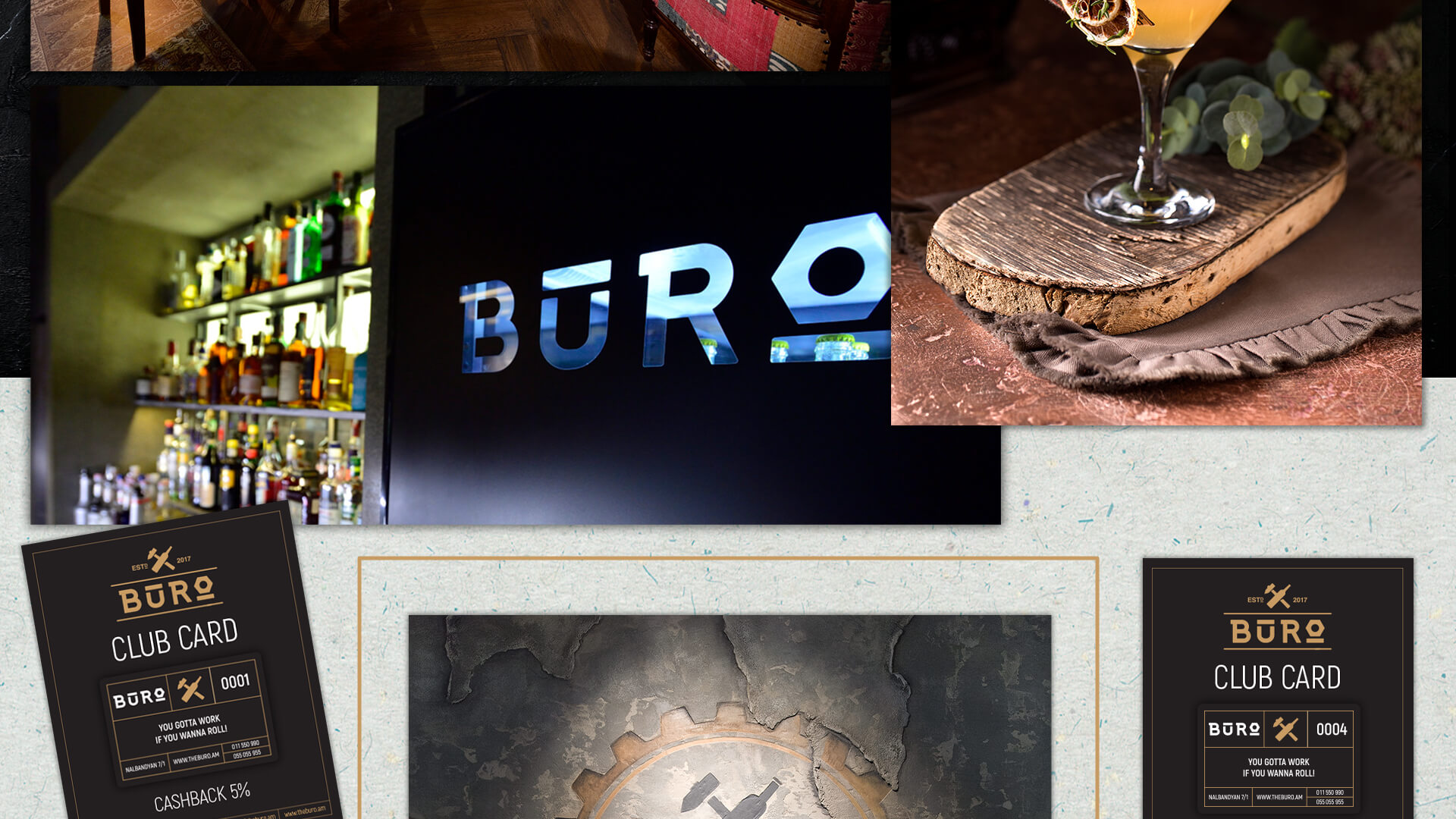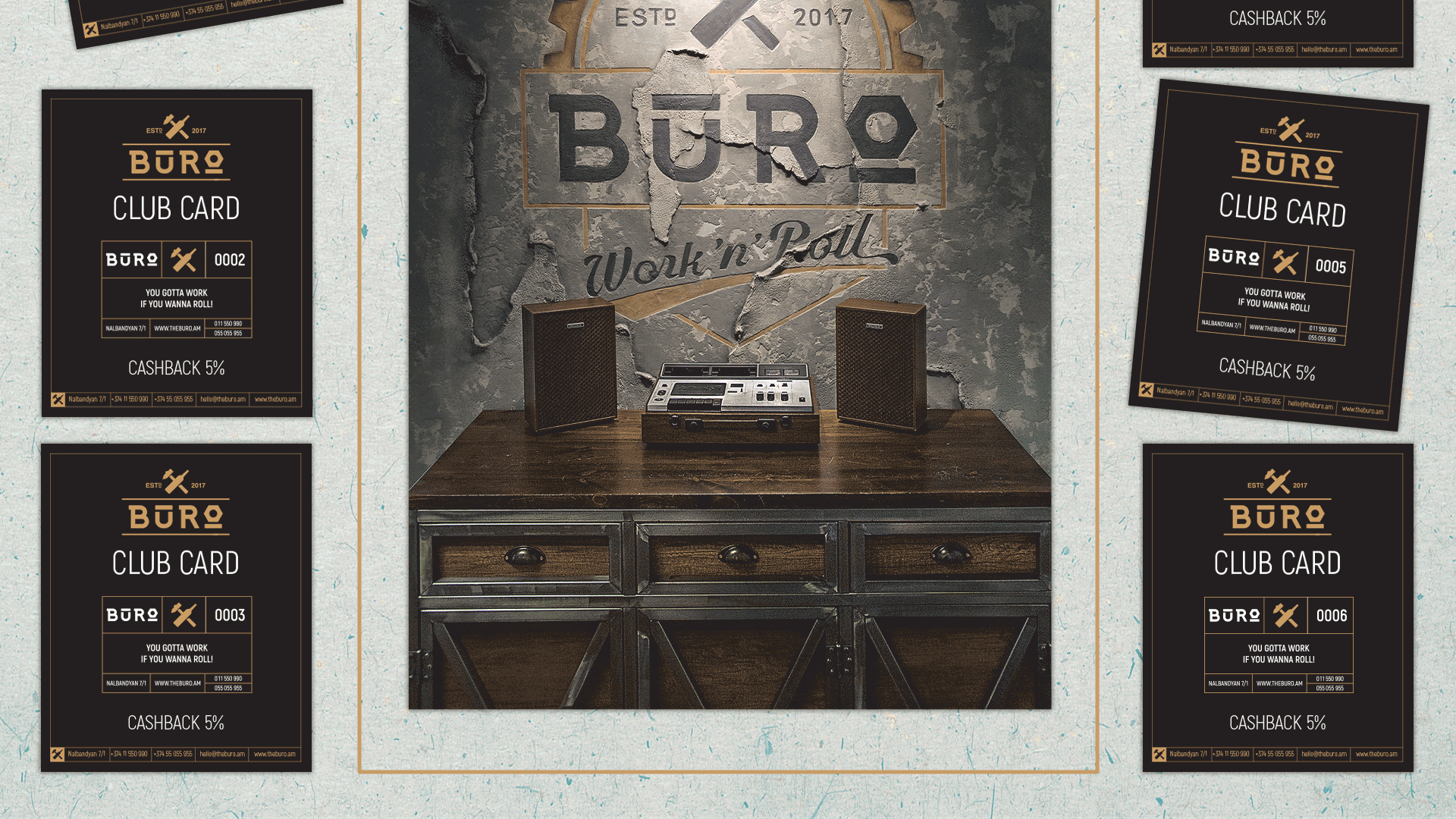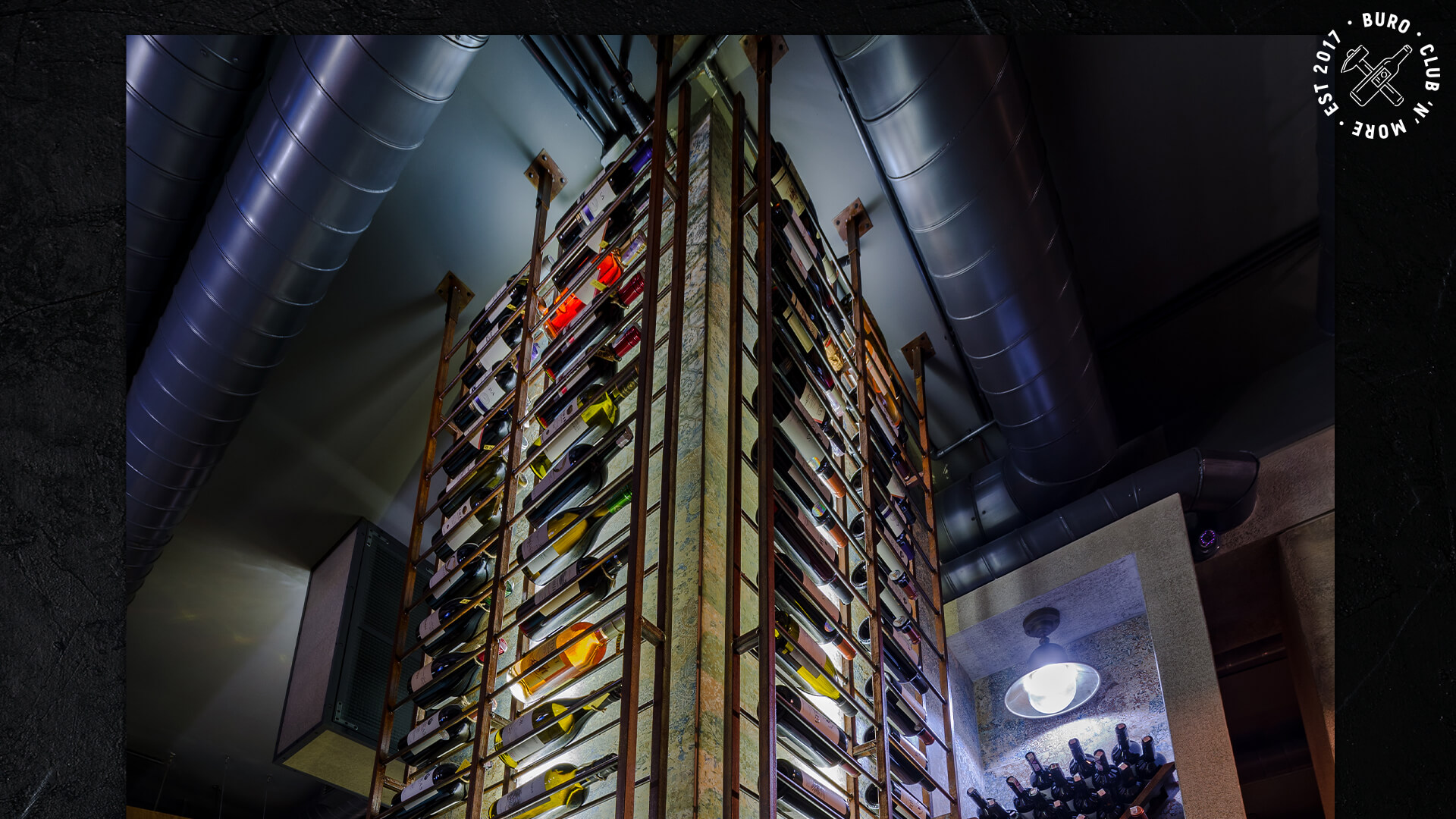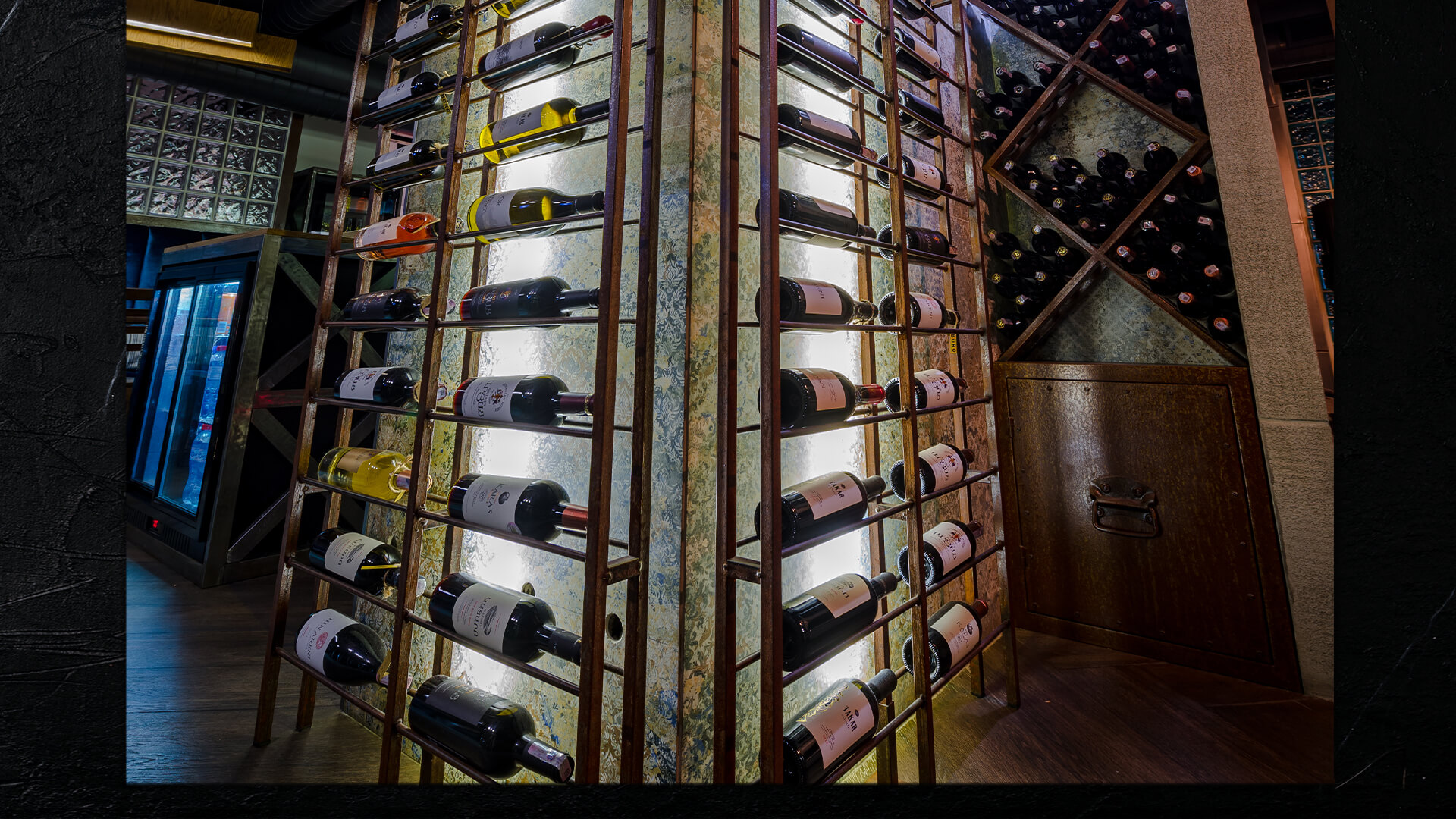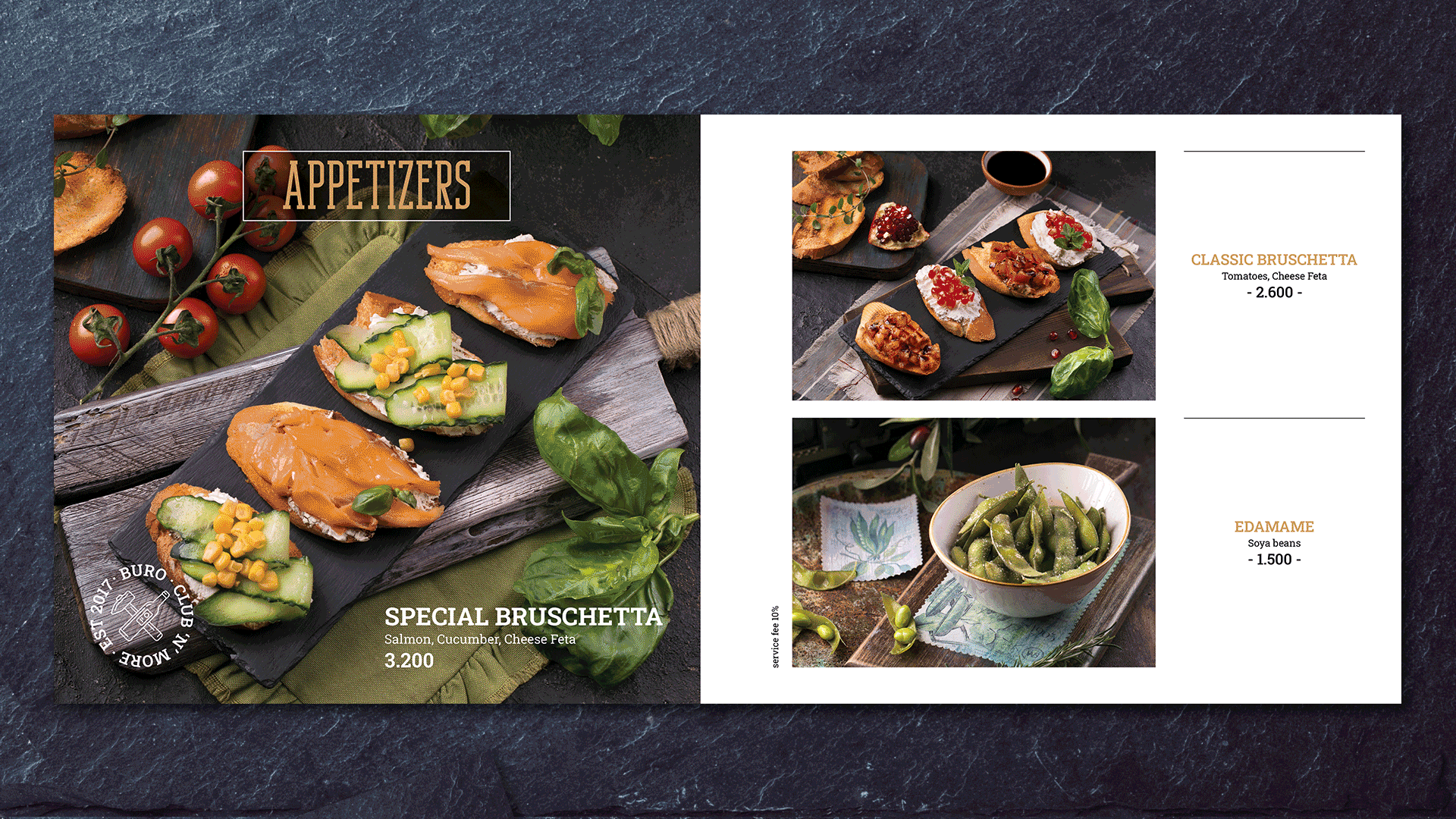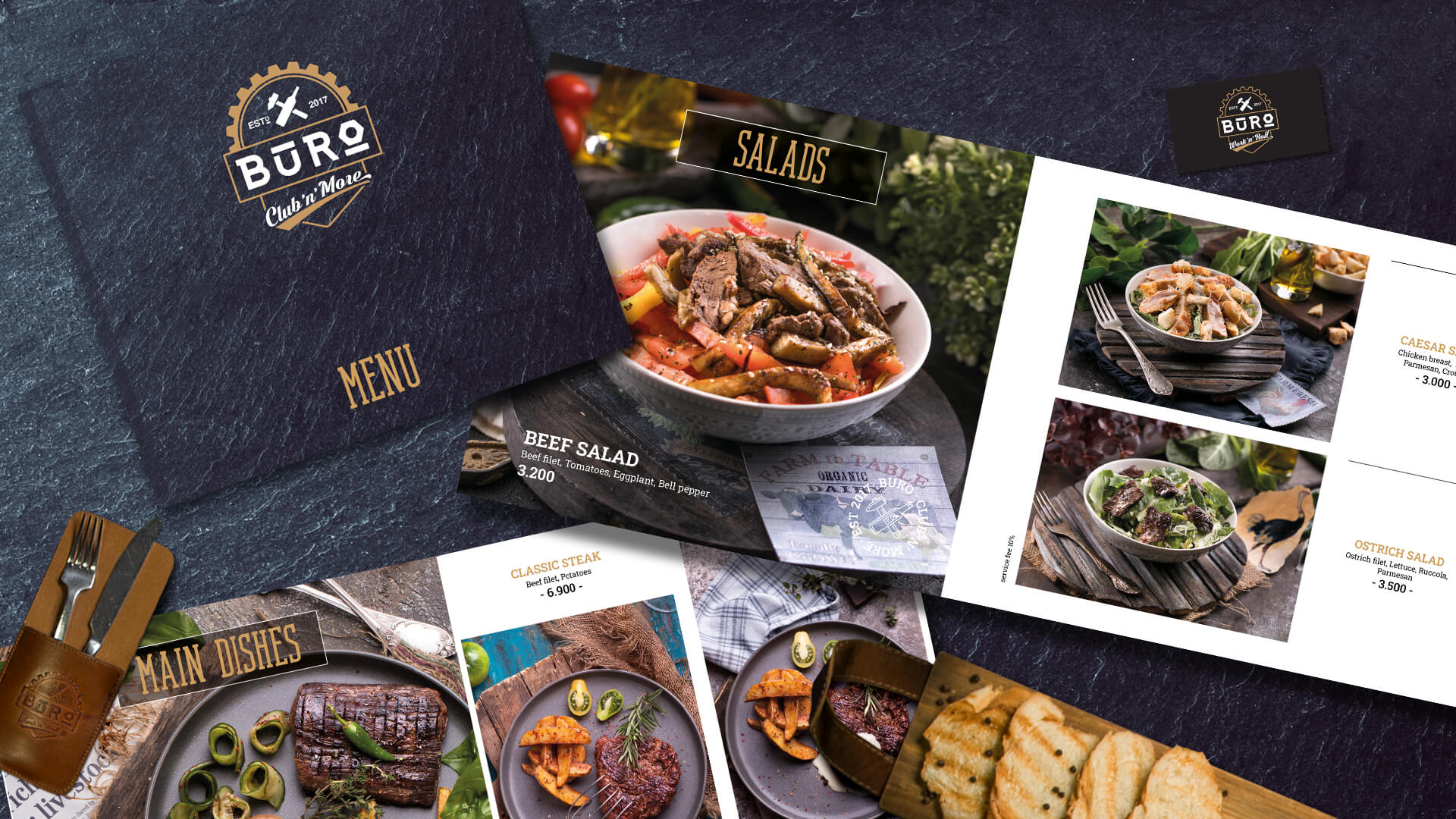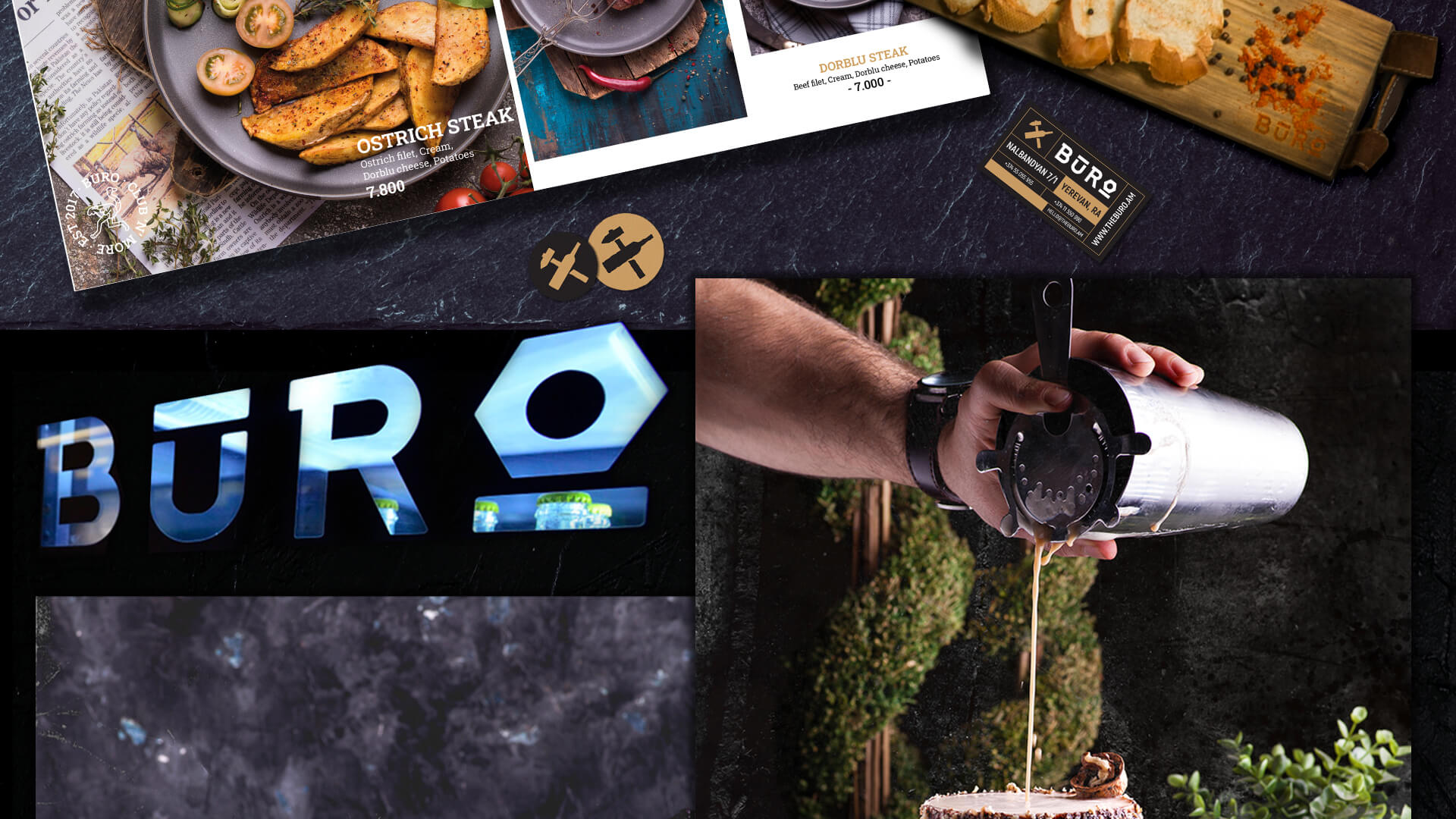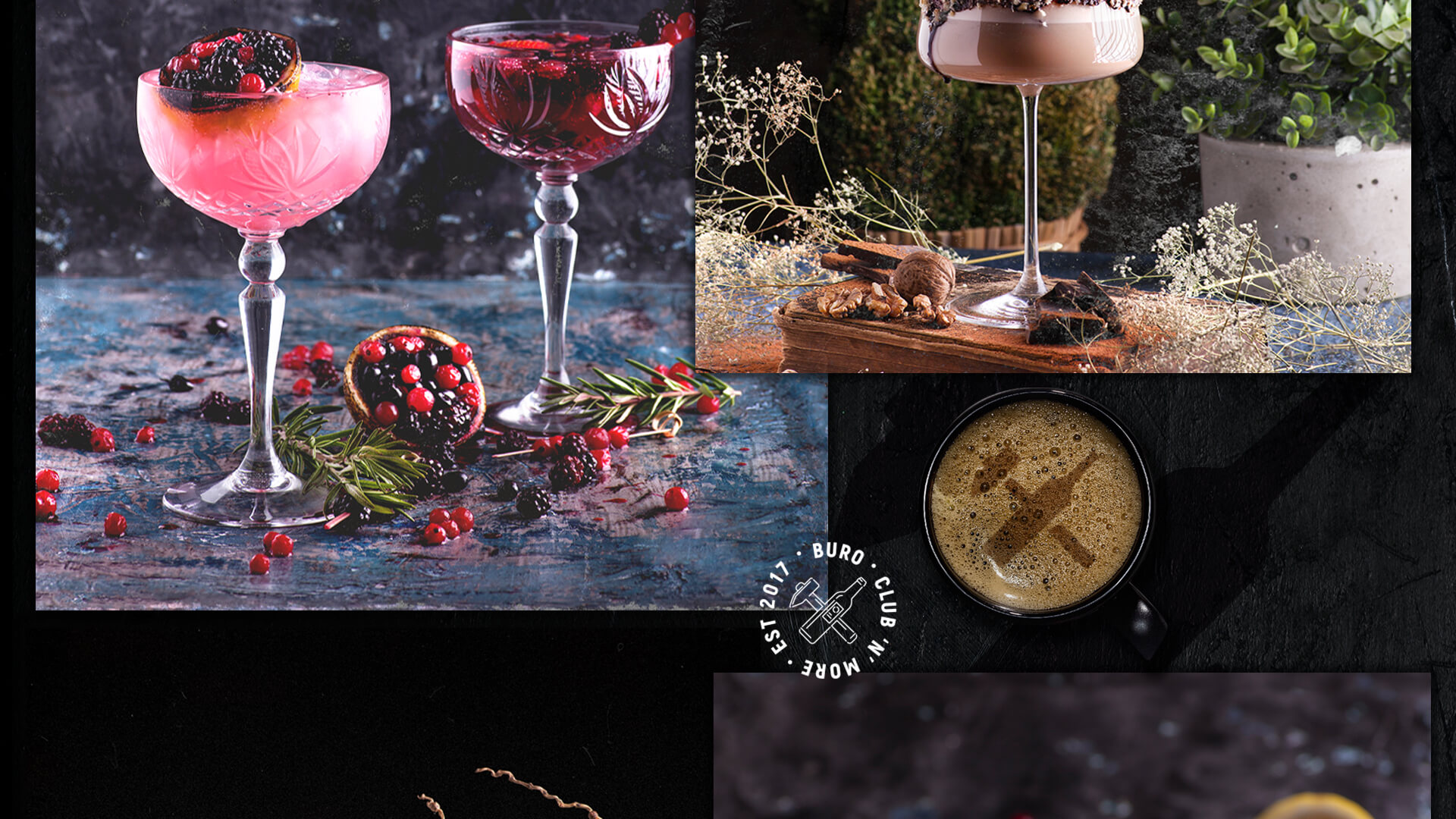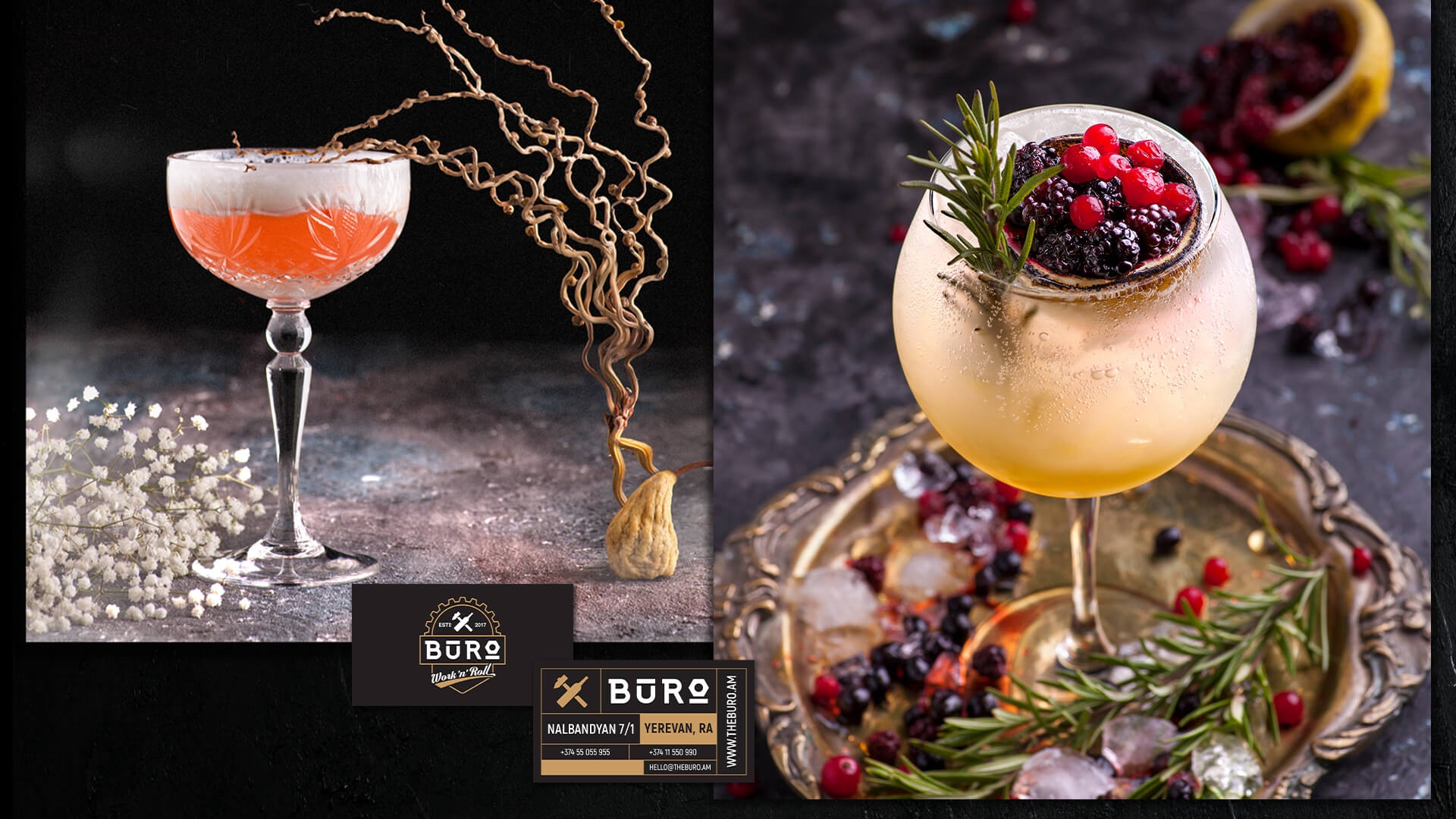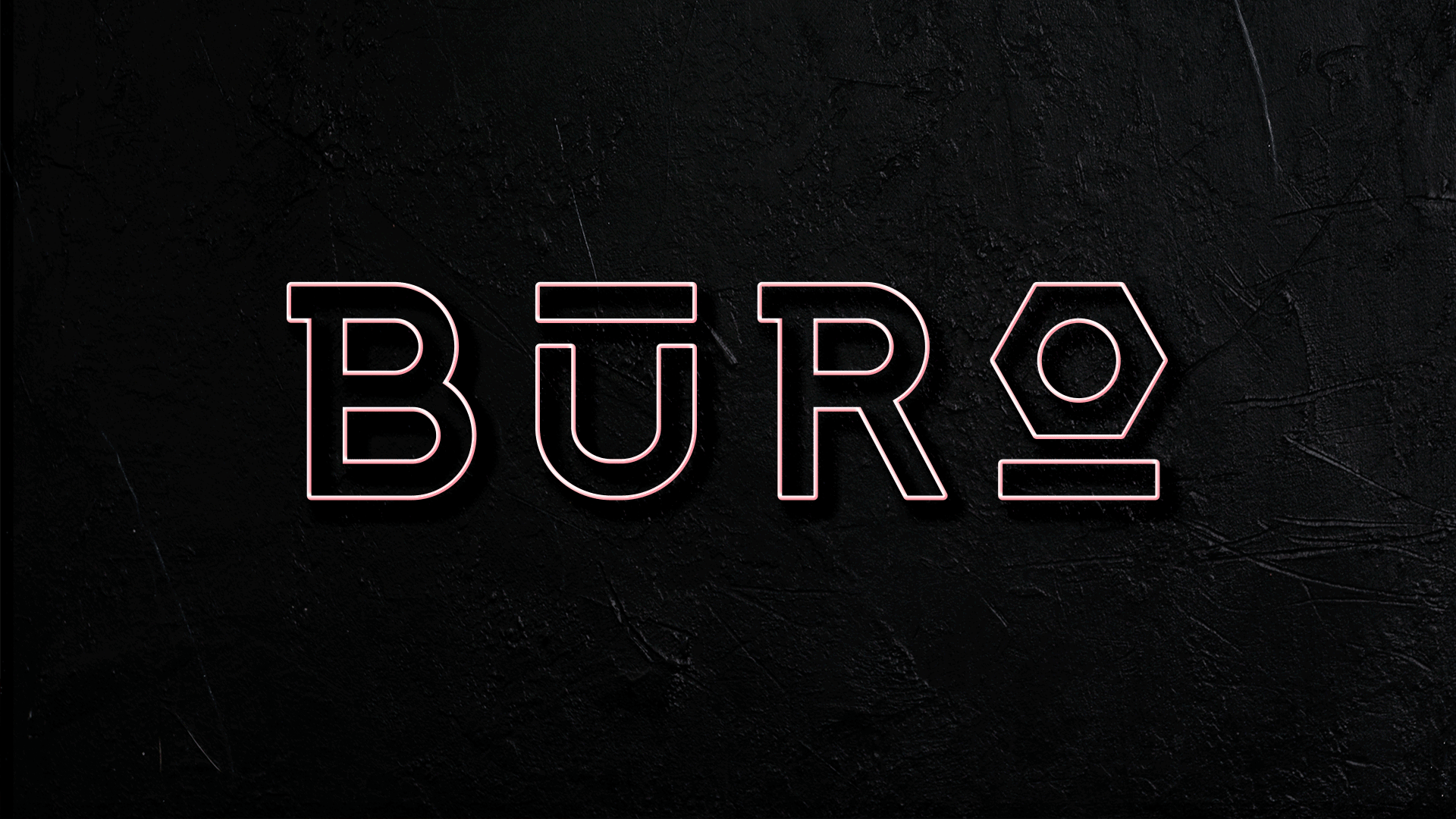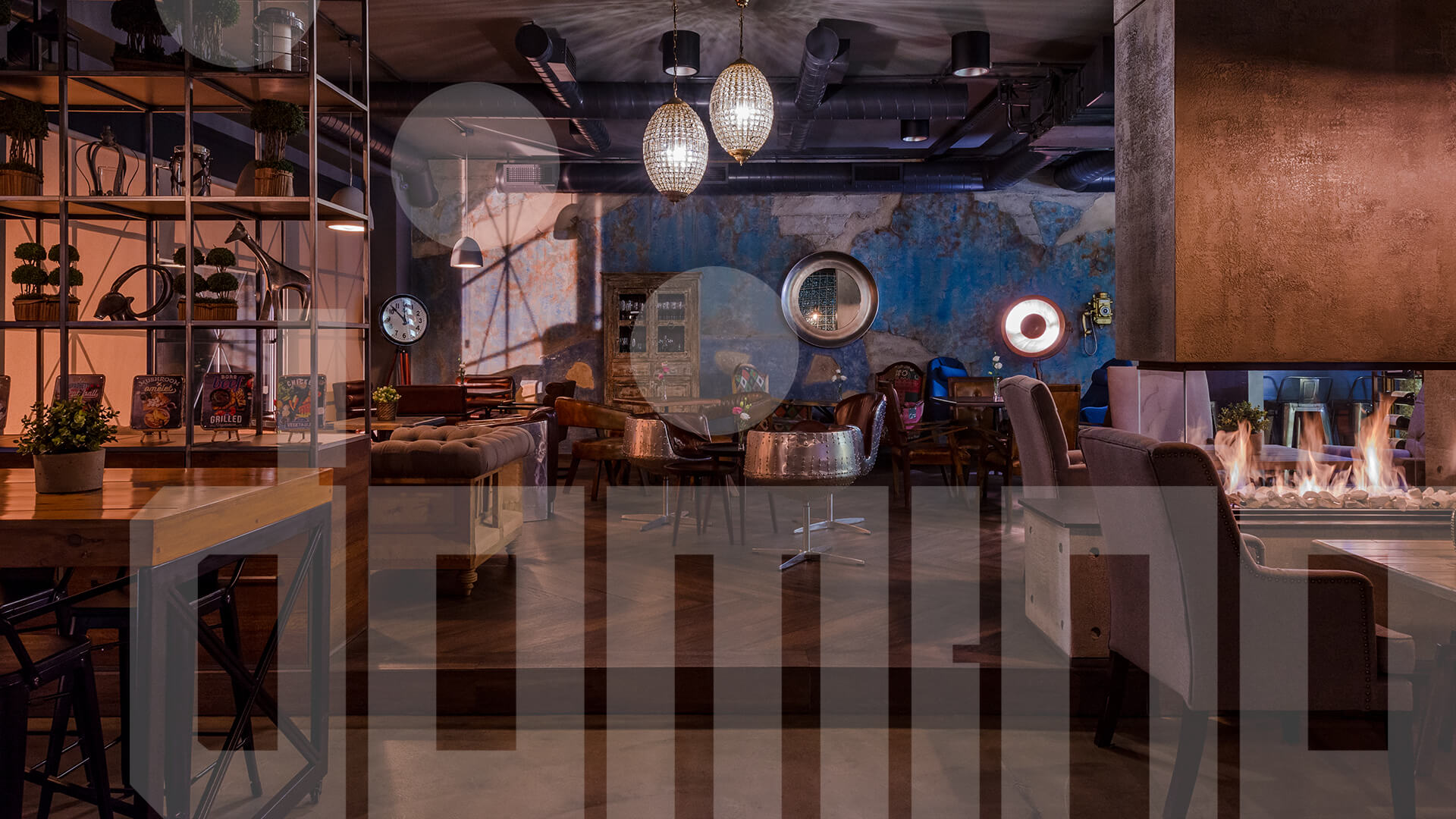 IT'S HOW WE DEFINE, DESIGN AND ACTIVATE BRANDS